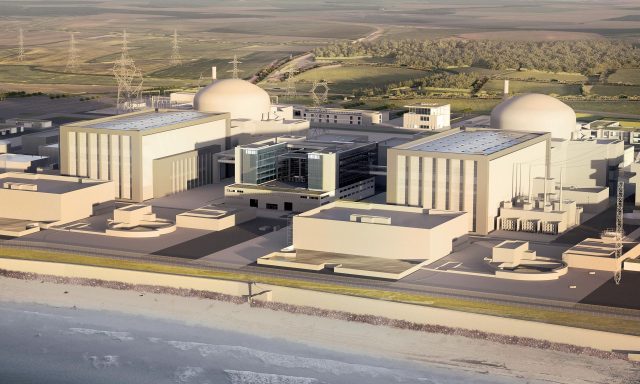 In a momentous moment for the UK and for Anglo-French-Chinese relations, EDF on Thursday approved funding for two nuclear reactors at Hinkley Point C power station.
But sadly, just hours before Friday's signing of contracts with the UK government, the latter announced it would now carry out a new assessment at Hinkley Point C, delaying construction until at least "early autumn". At least, if the nuclear reactors still get the green light under the new government of Prime Minister Theresa May.
To celebrate the funding approval, UK EDF boss Vincent de Rivaz was due to visit Hinkley Point in Somerset today and give some press interviews, but it appears the trip and interviews have been canceled following the government's surprise announcement.
Officials from China's General Nuclear, a state-owned nuclear power company, were also expected to attend an event in Somerset. (If the power plant gets the go-ahead, EDF will put in about £12 billion; CGN, and thus the Chinese government, will cough up about £6 billion.)
Greg Clark, Prime Minister May's new Secretary of State for Affairs, Energy and Industry, issued a brief statement on the matter: "The UK needs a reliable and secure energy supply and the Government believes that nuclear power is an important part of the mix. The government will now carefully consider all elements of this project and make a decision in early autumn."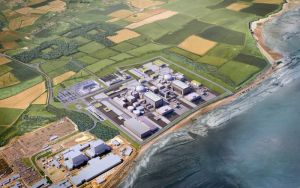 The big question is whether this new revision of Hinkley Point C is purely for the new government to read the fine print (the project was initially approved in 2008 under then Prime Minister Gordon Brown), or whether it is an indication that May's administration will steer UK energy policy in a different direction.
Given how long it took EDF to finally come to a decision to fund Hinkley Point C, the timing of Clark's decision to review the project is highly suspect. EDF Energy is the UK's largest supplier of electricity and a very large employer. It will be difficult for EDF to view the timing of the government statement as anything other than a major insult.
The Labor secretary for shadow energy said on BBC Radio 4 that the Hinkley project was in "absolute chaos" and that the government is lashing out. "The government has been saying for two years now that they don't need a plan B," he said. ."
Labor, for its part, says it is in favor of Hinkley Point C, but EDF would push for a lower guaranteed price per megawatt-hour of electricity produced by the station. One of the main sticking points for the new reactors is that EDF wants a government guarantee of £89.50 per MWh over 35 years, which is much more expensive than the cost of combined cycle gas plants, which cost around £50-£. 60 per MWh.
EDF says it can't justify the price of the build (around £12bn from EDF, plus £6bn from China) without the high price guarantee.
So maybe Clark and May are deliberating a bit longer about whether it makes fiscal sense to roll out nuclear power plants in the UK.
If they decide to pass Hinkley Point C, however, it's not clear what the alternative might be. Now that coal power stations are being retired, UK needs new base load plants. Gas-fired power stations are the only other viable option, but that hinders plans to reduce CO2 emissions. Renewables are okay, but they're not yet reliable enough to be a significant part of the UK's energy mix (and let's not forget that the UK has recently cut many of its renewable energy subsidies).
If construction on Hinkley Point C continues, it would likely be completed by the mid-2020s. With a maximum capacity of 3,200 megawatts, Europe's two third-generation pressure reactors could provide around seven per cent of the UK's total electricity needs. It would be the UK's first new nuclear reactor since Sizewell B, which went critical in 1995.