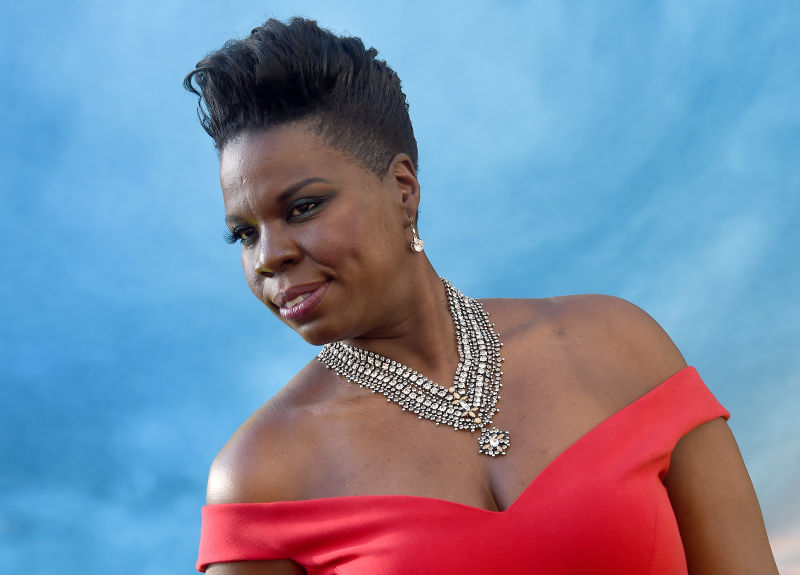 Leslie Jones, the black comedian who starred in the recent all-female remake of Ghostbustershas been forced to shut down her website after hackers seemingly took control, posting racial slurs, posting personal information and apparently nude photos stolen from the actor's iCloud account
Jones, 48, has been the target of persistent online attacks for months, many of them racist and sexist in nature.
According to TMZ, hackers escalated the situation on Wednesday by posting a photo of the dead gorilla Harambe to her personal Tumblr site, as well as explicit photos, her phone number and Twitter password, and screenshots of her driver's license and passport.
Jones had become a particular target of the online alt-right movement, many of whom were angry that the Ghostbusters franchise had been relaunched with women taking on the lead roles. Continued abuse caused her to leave Twitter in July, but she has since returned to tweet about the Rio Olympics in her capacity as a correspondent for the US NBC television network.
Jones has not commented after the hack of her website.
Meanwhile tweeting recently announced new quality filters to help fight the hordes of anonymous trolls that have plagued it in recent years.
Update
The US Department of Homeland Security is currently investigating the incident against Jones' website.
"The investigation is currently ongoing. To protect the integrity of the case, no further details are available at this time," officials from the US Immigration and Customs Service said.
Frame image by Getty Images/Gregg DeGuire/WireImage