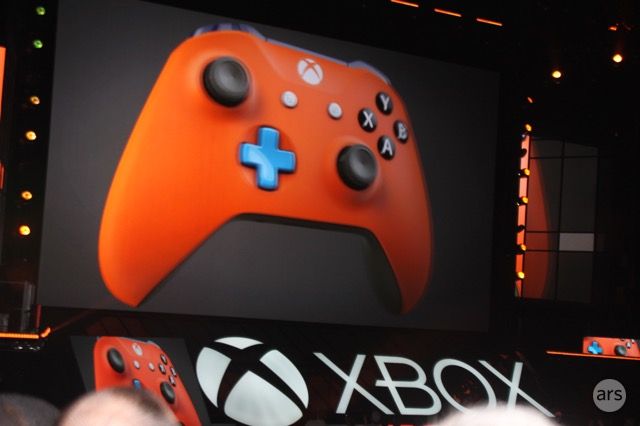 At E3 today, Microsoft updated the Xbox One's controller for the new Xbox One S. If white isn't your thing, there will now also be an alternative – or well, about eight million.
In the Xbox Design Lab, you can choose custom colors for the front, mushroom sticks, D-pad, and shoulder buttons. Custom controllers cost $79.99, and you can get them engraved with your gamertag for another $9.99. Orders placed "at the end of August" will be shipped to customers in "early September", according to the official site.
Ladies and gentlemen, fire up your engines of adaptation!

Let's go for a gray and red motif.

You can really customize these controllers.

Nice to look around in the 3D view.

Cool to get so much control over individual pieces like the back piece.

I personally like this darker gray.

So many colors to choose from for each of the servings.

Not so much for the thumbsticks, but still a fair amount of options.

Would you like to add an engraving? This is your chance.

We're not that mature.

Experiment and save a few designs while you make up your mind before shelling out that much money.
As you can see above, we went ahead and tested the store interface on the service's launch day, which shows just how many color choices are available. Some buttons get more options than others, but the final result is quite detailed. Players can also add any silly phrase they want to the front of the controller, as proven in our gallery.