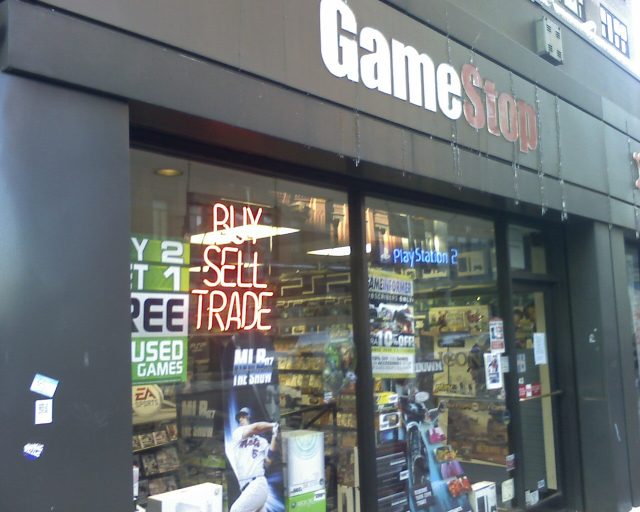 Since the clumsy announcement over a year ago, Nintendo has released very few details about its upcoming NX console, currently set to release in March. That has led the press to speculate wildly about "the new hardware system with a brand new concept".
So it qualifies as news when Paul Raines, CEO of GameStop, publicly confirms that NX will indeed sell games on physical media, just like pretty much every other home console ever made.
Raines' statement on a recent earnings conference call comes about a year after patent-based rumors suggested the NX would be eschewing retail games entirely in favor of a download-based business model. Don't believe everything you read, Raines said.
"I would say the fact that there are rumors of that type just confirms to you that this is an important console for next year," Raines said in the phone call. "[NX] will have physical media, we will play a role in it, our second-hand business will also play a role. So we're excited about that."
More recently, a financial report from a Japanese chip maker suggested that the system might use NOR flash-based game storage instead of the now-standard optical discs. Raines and fellow GameStop executives said they had no specific knowledge on that point.
Aside from niche consoles like the struggling Steam Machines line and Ouya, there has yet to be a major home gaming console that has completely done away with games distributed on physical media. Sony released the download-only PSP Go portable in 2009, but the redesigned handheld didn't make much of an impact in the market.
That doesn't stop people from assuming that a download-only home console is coming, though. In 2012, initial rumors suggested that Microsoft might remove the discs on the Xbox One as a way to control profits "lost" to used game resellers. Even as disc-based Xbox One games were later confirmed, Microsoft had to do a quick 180 to avoid backlash against proposed restrictions on used game sales, suggesting that console players may not be ready to embrace the idea of ​​fully marketable physical media on to give.
In any case, GameStop thinks the NX's continued support for physical retail games will be good news for the retailer's bottom line. "If only the new NX slightly outperformed the Wii U, it would still generate $2.7 billion in incremental sales in its first two years," GameStop EVP of Strategy and Business Development Mike Hogan said during the call. "If it performed even half the level of the Wii, it would generate $7.5 billion in incremental sales over that period."