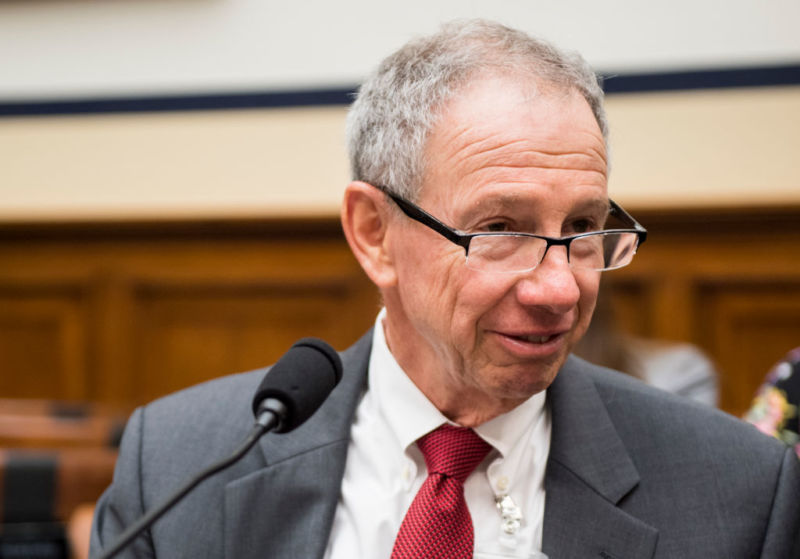 In recent weeks, NASA officials have launched a charm offensive on their proposed "Gateway" into lunar space, which would serve as a space station in distant orbit around the moon. The agency has suggested this intermediate step rather than returning directly to the lunar surface with humans. The agency has even started talking about the Gateway as a "spaceship," presumably because it sounds more exciting than a "station."
Public criticism of the proposal has been limited to date, in part because much of the space community has the potential to earn contracts by either helping build the lunar space station or supplying it with consumables once it's halfway through operation. . 2020s (We spoke to some of the public critics for a feature published in September.)
However, at a meeting of the National Space Council's user advisory group on Thursday, some of the criticism we've heard privately hit the public eye. One of the committee members, Apollo 11 astronaut Buzz Aldrin, stated, "I'm quite against the Gateway."
Other members, including the first woman to command a space shuttle, Eileen Collins, worried that NASA's timeline for getting humans back to the moon's surface seemed really "far off." As part of its plan to develop the Gateway in the mid-2020s, NASA has acknowledged that humans will not return to the moon's surface until the late 2020s or 2030s. In addition, with its focus on the lunar space station, NASA has no definite plans about how it will place humans on the lunar surface or how much it will cost.
One of the invited guests to the meeting, Mike Griffin, was asked for his opinion on such a timeline. A former NASA administrator under President George W. Bush and the current Secretary of Defense for Research and Engineering, Griffin didn't mince words when it came to the current plan to delay the US return to the moon for at least another ten years. to set.
"Stupid architecture"
His comments prior to saying these were his personal beliefs, Griffin said, "I think 2028 is needed so late that it doesn't even have to be on the table. Such a date does not show that the United States is a leader in everything. This is 2018. It took us eight years to get to the moon the first time, and you're going to tell me it'll take 10 to 12 to 14 to do it again if we know how? on the line."
Griffin also had some tough words for the Gateway concept, saying there was no point in building a lunar station until there was an actual technical need for such a station.
"The architecture that has been brought into play, where a Gateway is put in before the moon boots up, is dumb architecture from a space systems engineer's point of view," he said. "Gateway is useful when, but not before, we produce propellant on the moon and transport it to a depot in orbit. We should return to the moon, with all considered speed, and learn how to use the resources of our nearest object in orbit."
During his other comments, Griffin warned against hostile use of space by American enemies, including China and Russia. Military satellites aside, he said China could deal a geopolitical blow by landing humans on the moon before the United States gets back there — a major and visible feat that would mark China's advance in the eyes of nonaligned nations.
Griffin no longer holds a supervisory role at NASA, but he remains an influential voice in US space policy and has significant access to key decision-makers in the vice president's office. His comments on Thursday represent the first real criticism of the Gateway concept by a senior government official.