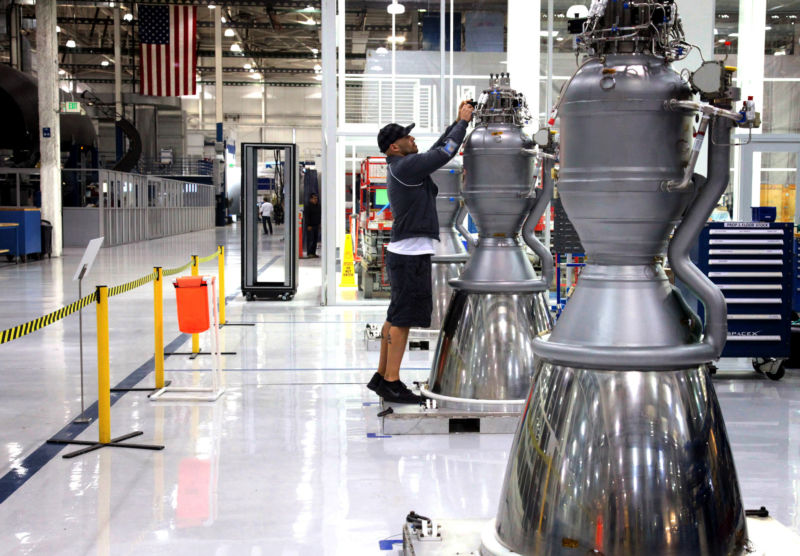 In a corner of SpaceX's headquarters in Hawthorne, California, a small, secretive group called Ad Astra is hard at work. These are not the company's usual rocket scientists. Commissioned by Elon Musk, they tackle ambitious projects involving flamethrowers, robots, nuclear politics and defeating evil AIs.
Those of Ad Astra, however, still find time for a quick game of dodgeball over lunch, as the average age within this group is just 10 years old.
Ad Astra includes students, not employees. For the past four years, this experimental nonprofit school has been quietly educating the sons of Musk, the children of select SpaceX employees, and a few high achievers from nearby Los Angeles. It started in 2014, when Musk withdrew his five young sons from one of Los Angeles' most prestigious private schools for gifted children. Hiring one of his sons' teachers, the CEO founded Ad Astra to "exceed traditional school metrics across all relevant subjects through unique project-based learning experiences," according to a previously unreported document filed with the U.S. Internal Revenue. Service (IRS).
"I just didn't see mainstream schools doing the things I thought should be done," he told a Chinese TV channel in 2015. "So I thought, let's see what we can do. Maybe it's better to start a school."
In an atmosphere closer to a venture capital incubator than a traditional school, today's Ad Astra students undertake challenging engineering projects, trade in their own currency, and can opt out of courses they don't like. Children aged 7-14 work together in teams, with few formal assessments and no grades.
The director of Ad Astra hopes the school will revolutionize education in the same way Tesla disrupted transportation and SpaceX disrupted the rocket industry. But as Musk's sons approach graduation age, Ad Astra's future is unclear. Will Musk be interested in school once his kids move on? And even if he does, can a school with fewer than 40 students ever be anything more than a high-tech nursery for already privileged children?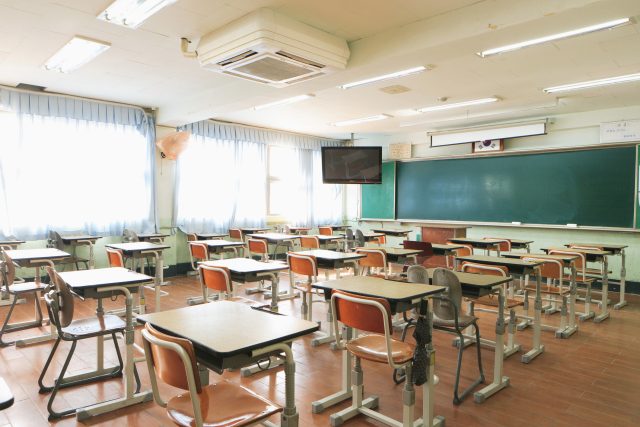 School makeup
Ad Astra has a lower profile than most stealth-mode startups. The website is just a logo and an email address, and the school does not market itself to parents. Musk himself has said virtually nothing about Ad Astra, and both SpaceX and Ad Astra have declined our requests for comment. Currently, the only glimpses of Ad Astra available to outsiders come from a 2017 webinar interview with the school's principal (captured in an uncredited YouTube video) and recent public filings such as the IRS document referenced above. referenced.
Despite this mystique, demand among Los Angeles families is astronomical, says Christina Simon, author of Beyond the brochure, a guide to private primary schools in the city. "There are people who can afford one of the private schools in LA but want that school in particular," she says. "It's very much about Elon Musk and who he is."
The latest admission cycle in 2017 saw up to 400 families visiting in hopes of securing one of only a dozen open spots.
In December, an online application form for Ad Astra allegedly appeared on parenting forums and Facebook groups in Los Angeles. The form asked for details of grades, test scores, and personal information about families, but it didn't list an affiliate or contact person.
"I spoke to several parents who wanted to take a chance and apply, although it was impossible to verify that it was an Ad Astra application," says Simon. "That's the level of interest in this school. I can't imagine this happening at any other school, public or private."
The school is even mysterious within SpaceX, Musk's rocket company that houses Ad Astra on its campus in the industrial district of Hawthorne. About half of Ad Astra's students are children of SpaceX employees, and the school is promoted during recruitment, Simon says. "I've heard from several SpaceX families that they've tried to get information about the school, although they were told during the interview it was an advantage," she says.
The lucky ones who pass pass a reasoning test and are eventually admitted to a school unlike any other. For starters, Ad Astra's location in a working business is unconventional to say the least. "We started with eight children in a very small conference room with transparent walls," said Joshua Dahn, principal of the school, in conversation with entrepreneur Peter Diamandis last year. "Engineers [would] always stop by and have a look."
That first year, Musk's children accounted for nearly two-thirds of the student body. "It was very small," Dahn recalls. "Especially when five [students] from the same family… go on holiday and you have three children [left]."
According to Nancy Hertzog, a professor of educational psychology at the University of Washington and an expert in gifted education, it's not uncommon for parents to have a grassroots effort to build their own school. "But money talks in terms of how that school is run and supported," she says. "The concern would be, do these schools prevent children from other populations from entering? Are there strict test scores and can they support children with disabilities?"
A non-discrimination policy quietly published in the Los Angeles Times in 2016, Ad Astra stated that Ad Astra does not discriminate on the basis of race, color, national and ethnic origin, but the document made no mention of disabilities.
Although Ad Astra now has dedicated classrooms and a chemistry lab at SpaceX, the chic startup still has whiteboard walls, a Mac laptop for each student, and food trucks for after-school sessions. These, like everything else in school, including tuition, are paid for by Elon Musk. He gave Ad Astra $475,000 in both 2014 and 2015, according to the IRS document, and probably more in recent years as the school grew to 31 students.
"[Elon] is extraordinarily generous," says Dahn. "And it allows us to take any child that fits… We don't have unlimited resources, but we have more resources than a traditional school."