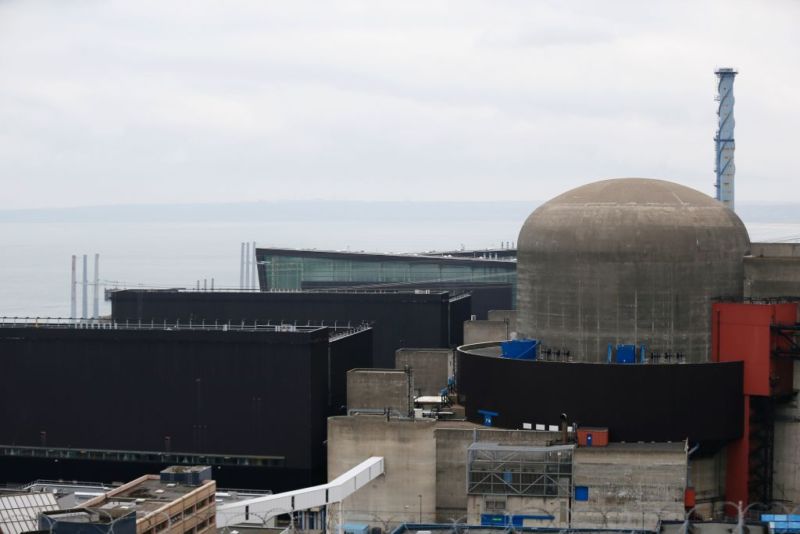 On Thursday morning, the BBC reported that an explosion and fire occurred in a turbine room at the Flamanville nuclear power station on the west coast of France, although officials assured the public there was no risk of nuclear contamination. The fire took place in a building housing the turbine that converts steam into electricity, "a few tens of meters from the nuclear reactor, which is insulated by a thick cement wall", The Wall Street Journal reported.
Plant operators have shut down reactor 1 at the two-reactor site (reactor 2 is still online). No one was injured in the incident, but five employees reported feeling ill and were assessed for smoke inhalation. According to Le mondeplant operators ruled out an act of malice and suggested the explosion and fire were due to overheating, although an official cause has not yet been determined.
According to The independentthe French Nuclear Safety Authority (ASN) said the fire started in a fan under a dynamo.
The incident comes as opinion and economics challenge the popularity of nuclear power in Europe. France gets a significant amount of its electricity from nuclear power, but some other European countries, notably Germany, remain "broadly opposed" to nuclear power, according to the World Nuclear Association.
Construction is currently underway at Flamanville on a next-generation "Evolutionary Pressurized Water Reactor" (EPR), built by Areva, a reactor engineering company that has a majority stake in the state. Construction of Flamanville 3 started in 2007 with the aim of commissioning the reactor by 2012. But the project has far exceeded the deadline and budget.
Things got complicated in 2015 when the French government set a cap of 63.2 GW of installed nuclear power generation capacity in the country, according to Électricité de France (EDF), the majority state-owned power company that operates Flamanville (pdf) . A January 2017 EDF press release noted that due to the cap on nuclear electricity generation, "the commissioning of the Flamanville 3 EPR is subject to the closure, on the same date, of an equivalent generation capacity." A 39-year-old power plant in Fessenheim, one of the oldest power plants in France, was chosen for closure. The press release stated that Flamanville 3 should come online in 2018.
Winds of change
In other European energy news, the WindEurope trade group announced on Thursday that installed wind energy capacity overtook installed coal capacity in 2016. That makes gas-fired generation Europe's leader in installed capacity, with wind second and coal third.
However, coal still ranks second in total electricity generation in Europe, due to the fact that wind produces power only intermittently.
There is an explosion of investment in wind technology in Europe, driven in part by offshore wind installations, which are more common in Europe than in the US. According to Bloomberg the offshore wind segment attracted €18.2 billion, or approximately $19.4 billion, offsetting a 29 percent decline in onshore wind investment, driving a 5 percent increase in total wind investment from the previous year.
Correction: This article originally stated that the turbine at Flamanville caught fire. Officials have said only that the fire occurred in the turbine hall.