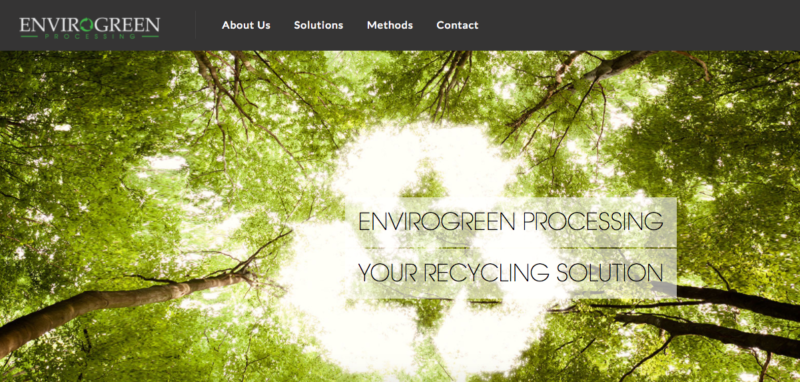 According to a suit filed in Chicago federal court (pdf) late last week, 45-year-old Brian Brundage has taken some serious turns while running his e-recycling businesses. He was arrested Monday on charges of income tax evasion, mail fraud and wire fraud.
Brundage is the former owner of Chicago-based Intercon Solutions and the current owner of EnviroGreen Processing, located in Gary, Indiana. Both recycling companies claimed to sell e-recycling services to businesses and government organizations that needed to get rid of old electronics. Brundage promised his customers that their old computers, TV monitors and various other devices would be broken down into their component parts and recycled in accordance with federal guidelines.
Instead, the FBI allege Brundage shipped some of those electronics for illegal disposal in landfills abroad. Those electronics included cathode ray tubes (CRTs) from old computer and TV monitors, which contained "hazardous amounts of lead," as well as batteries. The electronics that were not shipped to Asia were improperly destroyed on the premises of his companies or stored indefinitely in warehouses, which is prohibited by federal guidelines.
Brundage also improperly resold much of the electronics he purchased, according to the indictment. Between 2009 and 2015, Brundage received shipments of calculators from an unnamed Texas technology company with instructions to disassemble the calculators and recycle them accordingly. But Brundage apparently resold the calculators to another company in Tampa, Florida, that bought and sold used electronics.
(The Chicago grandstand notes that one of Brundage's customers was Texas Instruments, but the company did not respond to Ars' request for comment on the matter.)
In exchange for the shipment of calculators, Brundage reportedly made the Tampa company directly pay for a portion of Brundage's personal expenses. Those costs include between $31,000 and $39,000 a year for a nanny and $26,000 to $42,000 a year for a housekeeper, as well as tens of thousands of dollars for jewelry expenses and payments to an Indiana-based casino.
One of the more colorful allegations in the U.S. government's indictment against Brundage: The businessman allegedly went to great lengths to fool outside auditors into giving his companies the certifications necessary to continue doing business as an e recycler. Brundage allegedly invited unwitting customers for mock tours of Intercon's facility. Once there, he "directed Intercon's warehouse staff to set up a staged teardown line to falsely make it appear Intercon was regularly processing e-waste in a manner consistent with its public statements."
The Chicago grandstand published an article on Intercon in 2007. It quotes Brundage as saying: "We put old products on a dismantling line. We break down each item into raw materials and send them to be melted down and reused." He added, "nothing that leaves here goes to a landfill."
The indictment against Brundage only dates back to 2009, so it is unclear whether Brundage's statements in 2007 were actually the case or whether the Stand had been cheated. Brundage has been active as an e-recycler since 2000, when he bought Intercon Solutions from the previous owner.
In fact, Brundage has been accused of improperly disposing of e-waste materials since 2011, when he applied for e-Stewards certification, a certification that says the recycler meets high standards, through the Seattle-based Basel Action Network (BAN) . BAN is an environmental organization that fights poison and electronic dumping. Rather than simply certifying Intercon Solutions, BAN claimed it found evidence that Intercon shipped CRT monitors and batteries to Hong Kong. Brundage denied the allegations. In response, he sued BAN for libel. The case made its way through the courts and was dismissed by a Chicago federal judge in October 2015 (PDF).
Last week's indictment also accuses Brundage of sending "large amounts of e-waste" to Hong Kong, adding that in May 2011, the Hong Kong Environmental Protection Department discovered a shipping container full of waste and returned the container to the US. The suit alleges that after the May 2011 incident, Brundage destroyed business records related to previous shipping agreements, but continued to ship e-waste abroad, using fraudulent labels and shipping reports.
Brundage is also said to have taken e-waste destruction into its own hands. He allegedly smashed CRT glass "in outdoor areas, without taking measures to prevent the release of potentially hazardous material into the environment".
The US government says Brundage made "millions of dollars" from his illegal schemes. The government is seeking a judgment requiring him to forfeit all property he obtained "directly and indirectly" from the alleged transactions.