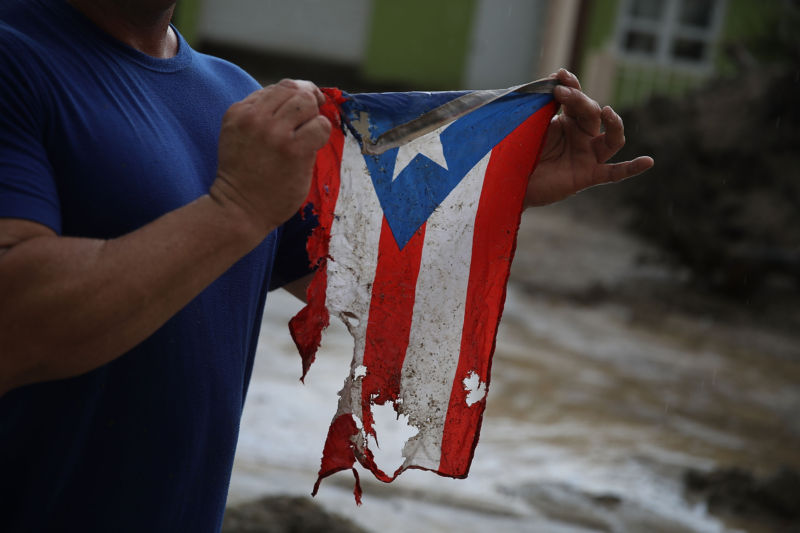 After Hurricane Maria ravaged Puerto Rico on Sept. 20, drug supplies and hospitals should brace for their own beating for the next two to three weeks, US Food and Drug Administration chief Scott Gottlieb warned in an interview with Reuters on Tuesday .
With more than four dozen FDA-approved pharmaceutical plants, Puerto Rico produces 10 percent of the drugs prescribed in the US. The list of drugs made there includes 13 of the world's top-selling brand-name drugs, such as Humira, the rheumatoid arthritis drug, and Xarelto, a blood thinner for stroke prevention, The New York Times reported. Some of the drugs that are made there are not made anywhere else.
"Some of these products are critically important to Americans," Scott Gottlieb told a congressional panel last week. "A loss of access could have significant public health implications."
Weeks after the hurricane hit, the area is still limping from the devastation. For example, only 16 percent of the electricity supply has been restored. Drugmakers are still producing some products, but they are facing an insecure power supply, difficulties obtaining materials and a workforce that is also struggling to recover.
"A lot of businesses say they're online, but they actually have one of five lines running at 20 percent, 80 percent, or 50 percent," Gottlieb told Reuters. "They are not producing at full capacity. They produce far below that."
It is unclear when production will be back at full capacity, he added. The agency has identified 40 drugs at risk of shortages, including drugs for cancer, HIV and arthritis. The agency did not name the drugs.
The natural disaster has already reduced the supply of saline and dextrose sachets in small quantities, which are commonly used intravenous solutions. The Washington Post reported Monday that hospitals across the country are trying to find alternatives or make their own stock of the common solutions. The manufacturer of the bags, Baxter International, told the After that it had "limited production" at its Puerto Rican factory. The company would "work to leverage our global manufacturing footprint to support alternative manufacturing of these products as we work to recover business."
Still, many hospitals reported that the shortage caused disruptions, frantic switchovers and anxiety. "There remains great concern that the treatment of children with cancer will soon be impacted," Peter Adamson, a pediatric oncologist at the Children's Hospital of Philadelphia, told the Associated Press. After.
Gottlieb told Reuters that shortages could emerge in the next two or three weeks.
Pharmaceutical companies that have facilities on the island include Merck & Co, Johnson and Johnson, Amgen Inc, Bristol-Myers Squibb Co, Eli Lilly and Co, Pfizer Inc, AstraZeneca, and GSK.