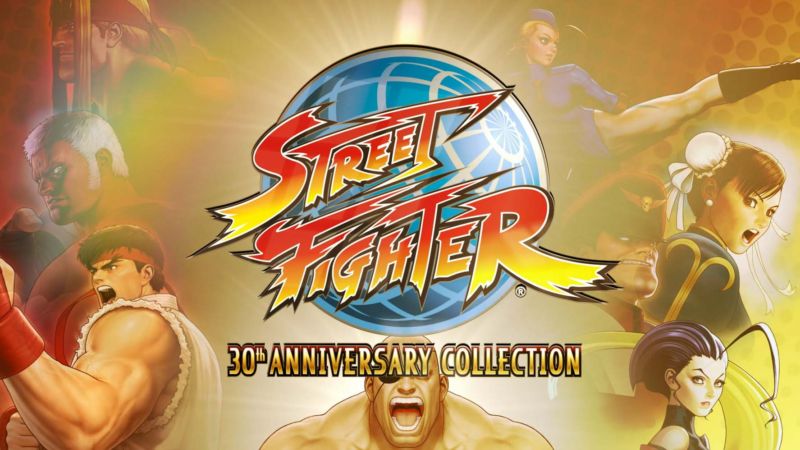 During a major annual tournament for the fighting game Street Fighter V, the series creators announced at Capcom the biggest anthology ever for the series, if not for Capcom as a game maker. On Sunday, the developers adjourned their Capcom Cup event to de Street Fighter 30th Anniversary Collectionwhich will combine a mammoth lineup of games, a ton of features, and an ambitious launch of every system at once in May 2018 for $39.99.
The main selling point of this set is that it will finally combine each Mainline, sprite-based Street Fighter game in one anthology. Capcom counts that as 12 games. The timeline starts with street fighter (no track – this is the 1987 original with only Ken and Ryu selectable), and it continues with each version of Street Fighter II, Street Fighter Alphaand Street Fighter III. (Sorry, Pocket Fighter and Street Fighter: the movie game fans.)
Browse all things Street Fighter universe (yes, presumably the movie too) through the anthology's extensive timeline.

What's a good anthology without a detailed concept art gallery?

Storyboards for the win.

Add comments here about realistic thigh measurements, during the apparent Chun-Li concept phases.

If this handsome hand-drawn art is any indication, this anthology will feature some cool concept art.

The very first game appears in a very rare console look.

Screens of gameplay from the various games of the series, including a variety of bezels and screen sizes.
In addition, Capcom will provide full online support for four entries in the anthology: Street Fighter II Turbo: Hyper Fighting, Super Street Fighter II: Turbo, Street Fighter Alpha 3and Street Fighter III: Third Strike. All four of these titles support casual and ranked matches, along with four-person lobbies. They will also support a vaguely described "rewind" feature that will allow players to fine-tune the timing of inputs to fix any latency issues. (We'll have to see if this actually allows players to rewind matches to test, or if it's just like the latency-adjustment meters of other fighting games.)
The full package, which will also include a meaty concept art gallery, extensive series timeline, music player and the ability to save and freeze your game at any time via save states, will launch in May 2018 on Xbox One, PlayStation 4, Nintendo Switch, and Windows PC via Steam.
In recent years, many, but not all, games from this anthology have been launched on various systems as standalone purchases. Street Fighter Alpha's trilogy is the biggest exception, as the three entries have languished since launching on the PlayStation 2 and Dreamcast at the turn of the century, while all five SFII arcade items have yet to launch in a simple, play-and-compare anthology.
Nintendo Switch owners who bought this year Ultra Street Fighter II might be feeling annoyed, considering that game also cost $39.99 and was, you know, only one title. But the remastered elements aren't coming to this 2018 anthology, and it will continue to host Evil Ken exclusively as playable SFII character. So take that as you please street fighter completeists.