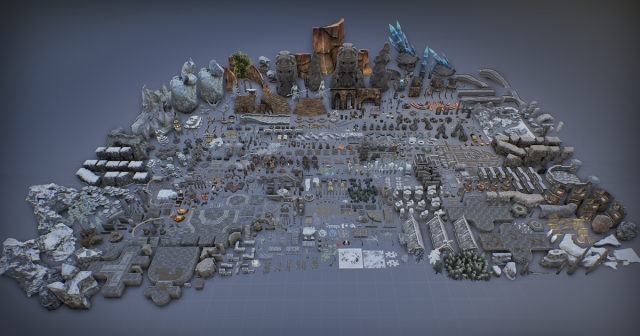 Material of the beautiful infinite blade series, a trifecta of role-playing games for iOS with recursive action, is now available for public use. Following Apple's special event yesterday, Epic Games released 7,600 assets, worth around £2 million ($3 million), for free on its Marketplace.
Most of the content comes from Infinity Blade: Dungeons, a hack-and-slash spin-off that was unfortunately canceled in 2013. Aside from old videos, this is perhaps the best way to visit the game that never was. According to Epic Games, the abundance of assets has been wiped out Infinity Blade: Dungeons consists of several packages:
Infinity Blade: Grasslands the earthly citadel is decorated with stone set pieces and beautiful props.
Infinity Blade: Icelands is the wintry fortress deep in a glacial enclave.
Infinity Blade: Lands of Fire the radiant castle interior is peppered with unforgiving trails, dramatic props and gushing lava.
Infinity Blade: Warriors contains numerous resources for creating ferocious heroes.
Infinity Blade: opponents has even more content for a wide variety of rivals.
Infinity Blade: Effects gives you visual effects ranging from fire and smoke to lightning and magical reactions.
lnfinity Blade: Sounds contains thousands of raw audio files and sound signals.
Infinity Blade: weapons presents a wide variety of melee weapons including never-before-seen swords and axes as well as some Infinity Blade fan favorites.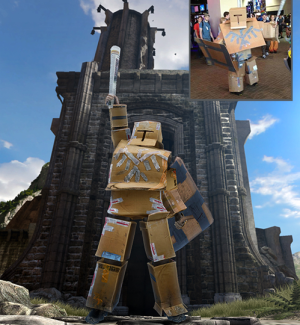 In addition, there are bonus assets such as rubber chickens and the comic Cardboard Hero armor set.
All content is compatible with Unreal Engine 4, which Epic Games made free to download and use earlier this year. As for the rights, Epic Games says the assets are free to use "in any Unreal Engine 4 project, with no strings attached." It's not clear if you're allowed to rework the items or use them in a different game engine.
It should also be noted that this isn't an entirely altruistic gesture: developers using Unreal Engine are expected to pay 5% of their gross revenue after the first $3,000 (£2,000) per product per quarter.