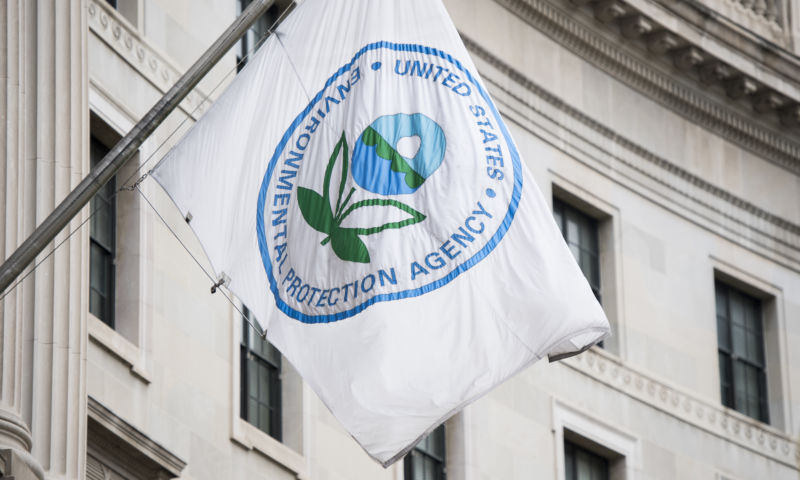 A top assistant appointed to work in the Environmental Protection Agency's (EPA) Office of Public Affairs has been cleared to do outside consulting work for private clients whose names are still redacted.
The aide, John Konkus, was part of the Trump administration's transition team after the 2016 election and was appointed associate administrator for the EPA's Office of Public Affairs in early 2017. This summer, the EPA's ethics attorney signed at Konkus' request. to take over outside work from private clients, but according to the Associated Press, the in-house attorney noted that "Konkus' outside contracts constituted a 'financial conflict of interest'". that would have an 'immediate and predictable' financial benefit to its customers," AP noted. However, it is unclear what those things are and when Konkus would encounter them in his daily work.
The memo from the EPA ethics attorney approving Konkus' work was sent to the House Committee on Energy and Commerce six months after the committee requested information about conflicts of interest within the agency. According to a letter published by Democrats on that committee (PDF), the memo the EPA sent to Congress included the names of the two clients for whom Konkus wanted to work.
Ars has called and emailed the EPA for comment, and we will update when we receive a response.
According to the House Energy and Commerce Committee, the memo specified that Konkus would provide "consultative media advice" and that he "anticipated[s] getting more customers in the next six months."
The vagueness of Konkus' services has worried some on Capitol Hill, especially given the powerful position he holds. Not just a public affairs officer, Konkus is "charged with vetting hundreds of millions of dollars in EPA grants each year," according to the committee's letter published yesterday. "Mr. Konkus has reportedly canceled nearly $2 million in competitively awarded grants to universities and nonprofits," the letter continued.
According to the AP, "Federal regulations would still restrict Konkus from receiving more than $27,765 from outside customers in 2017." However, in his taxpayer-funded full-time position with the EPA, Konkus currently earns $145,000 per year.
Throughout 2017, Konkus worked to review and approve EPA subsidies, reportedly scanning requests for climate change notices, which Konkus called "the double-c word," according to The Washington Post. Both EPA Chief Executive Officer Scott Pruitt and President Trump have spread misinformation about the science behind climate change.
The House Committee gave the EPA until March 19 to provide a list of all politically appointed employees who have received similar approval to retain outside customers and to provide an unedited report on who those employees work for.