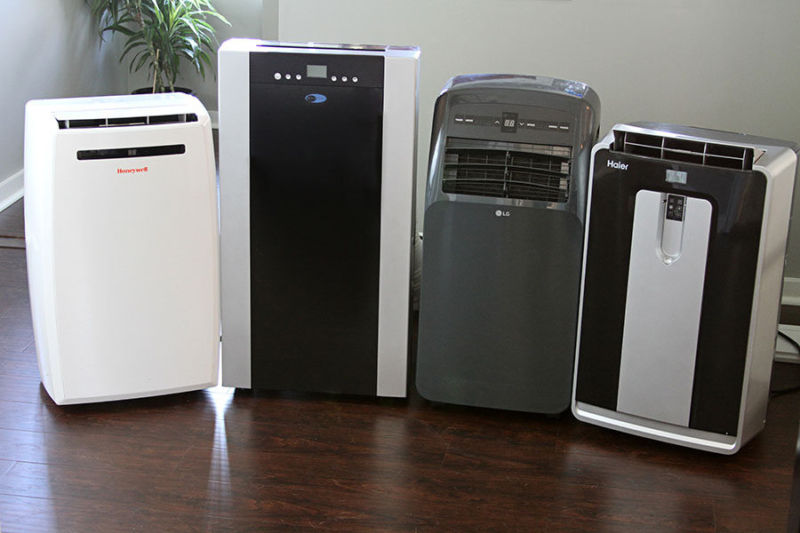 Nonprofit consumer and environmental groups and 11 states today sued the Department of Energy (DOE) for failing to comply with energy efficiency standards (PDF) issued by the Obama administration. The standards apply to portable air conditioners, uninterruptible power supplies, air compressors, walk-in coolers and freezers, and commercial packaged water heaters.
The debacle began in April when New York Attorney General Eric Schneiderman and officials from 10 other states demanded that newly confirmed Energy Secretary Rick Perry enact energy efficiency regulations for ceiling fans. Those rules were finalized in the final days of the Obama administration and were set to go into effect on March 20, 2017. Perry postponed the date the ceiling fan rules would go into effect and appeared to delay or ignore five other energy efficiency rules. also the air conditioner and power supply group. Those efficiency standards would be published after the ceiling fan rules were published on March 15, 2017.
Schneiderman and the other attorneys general filed a petition with the Court of Appeals asking for intervention in the ceiling fan issue. The prosecutors then sent a notice of intent to sue the DOE if it did not implement the second set of energy efficiency rules within 60 days.
Earlier this month, the DOE confirmed that the ceiling fan rules would go into effect without further delay in September 2017, but the department has not moved forward with the other five energy efficiency standards. So the Natural Resources Defense Council (NRDC) and Earthjustice, along with the 11 states, sued Perry today, hoping to force the DOE to publish and enforce those five final rules.
The five energy efficiency rules have gone through a lengthy regulatory process. They would save American owners of the devices an estimated $11 to 12 billion on their electricity bills and halt the creation of millions of tons of air pollution.
In a statement, Timothy Ballo, an attorney for Earthjustice, said: "It is not clear whether the Trump administration is refusing to publish these rules because of ideological hostility to cost-cutting rules that benefit the environment, or whether they are simply unable to get on their feet. to publish documents that have already been approved and signed."
In an email response to Ars' request for comment, a DOE spokesperson said the department does not comment on pending litigation.