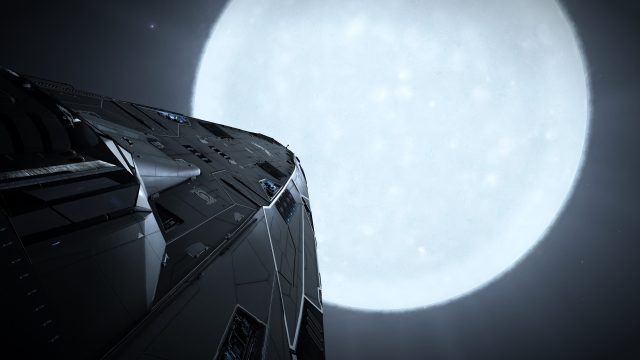 Earlier this morning, Frontier Developments released the Mac version of Elite: Dangerous to the public after about a month and a half of semi-closed beta (players who paid to participate in the game's alpha and beta testing, along with Kickstarter backers, were allowed to test the Mac beta starting with the first March 31 release). Customers who have purchased Elite: Dangerous on Steam, the Mac version is automatically added to their accounts; Direct customers must download Frontier's Mac launcher to install the Mac version.
Previous Mac betas also required the Mono framework to install and launch properly; the release version seems to have this requirement as well.
The Mac version has undergone extensive port work, with the core rendering engine fully adapted to OpenGL. although Elite: Dangerous will see the next release on Xbox One, creator and lead designer David Braben remains cautiously optimistic that the game will eventually be released for Linux as well.
Unlike the Xbox One version, players from Mac Elite: Dangerous will be able to fly alongside Windows players, occupying the same instances and sharing the same sky. Console players will exist in the same galactic simulation but, at least at release, will not be able to see PC players; Frontier says this is because the longer patch approval time on the Xbox means there won't always be a way to guarantee that console and PC players will be using the same client versions of the game.
Unfortunately, two major things that the Mac version currently lacks are support for head tracking or the Oculus Rift; we've asked Frontier when these features will be introduced and will update if we hear back.
Update: Frontier responded to our question this morning, and at least for now, head tracking and Rift support won't be included in the Mac release. We will be able to get some more detailed information on the direction and future plans for Elite: Dangerous next month at E3.