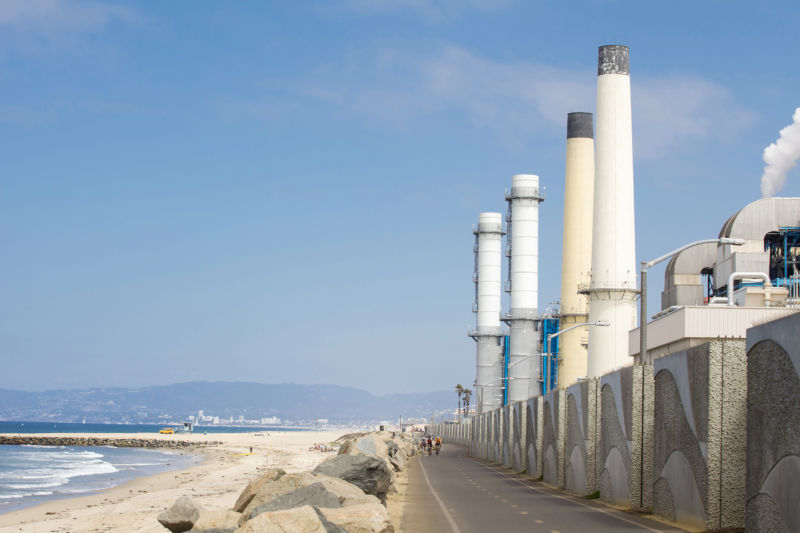 Some moderately good news this morning: carbon dioxide (CO2), emissions from the U.S. electricity industry fell 28 percent between 2005 and 2017, according to data from the Energy Information Administration (EIA).
Before you celebrate too much, keep in mind that this is only for the electricity sector. "CO2 emissions from all other energy sectors fell by just 5 percent," the EIA wrote. "Other energy sectors" include home heating, which is natural gas based in much of the country and very difficult to decarbonise.
Returning to the electricity sector, the EIA looked at energy demand in 2005 and predicted how it would have grown through 2017 if everything had stayed the same in those 12 years. In the previous period, between 1996 and 2005, the demand for electricity grew by almost two percent per year, causing a steady increase in emissions. If that growth trend had continued into 2017 and no other changes had been made to the carbon intensity of the energy mix, the electricity sector would emit more than 620 million tons of CO22 than in 2005.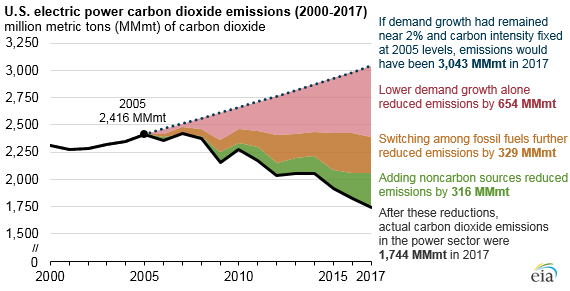 Instead, electricity demand shrank by an average of -0.1 percent per year between 2005 and 2017. Much of that is likely due to the economic recession the US went through in 2008, but some of it could also come from more energy-efficient technology. The EIA makes no distinction between the causes of demand reduction.
The good news is that, even if some of the CO. of the past decade2 reductions came from the kind of event we don't want to repeat (a recession). The US electricity sector has managed to reduce carbon emissions somewhat with more productive means. In recent years, the price of natural gas has fallen dramatically, allowing energy companies to shut down more polluting coal-fired power plants in favor of relatively cleaner natural gas plants. This shift has produced 329 million tons of CO. compensated2according to the EIA.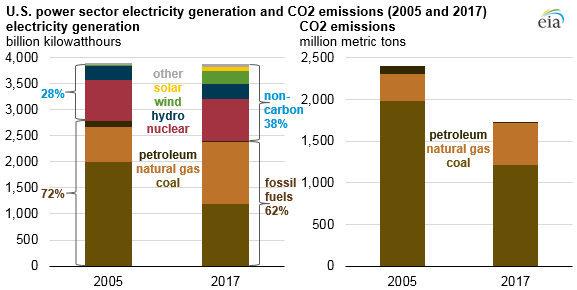 Also, state mandates for renewable energy and falling costs for wind and solar have also cleaned up the energy sector's emissions profile. Adding non-carbon-emitting energy sources to the grid has the CO. diminished2 emissions by 316 million tons compared to 2005 – almost as much as switching from coal to natural gas.
The result? the energy sector emitted 1,744 million tons of CO2 in 2017, a decrease from 2,416 million tons in 2005. The figure for 2017 is equal to the amount of CO2 the electricity sector emitted in 1987. And if there's anything to be nostalgic about from the 80s, low CO2 emissions is probably at the top of everyone's list.