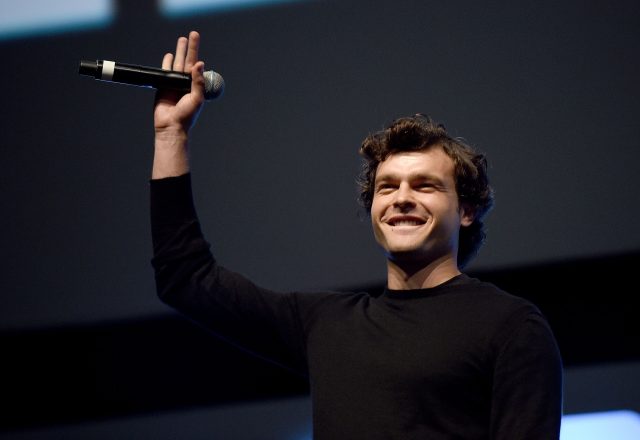 The faint cloud of expectant Star Wars content is hard to keep track of. There's the official trilogy, this winter's Villain One spin-off movie, and a bunch of big budget video games still in production start on the list. This cache also contains a new movie featuring a much younger Han Solo than the one fans encountered in the original Star Wars.
Actually delete that. Maybe we'll get a whole Han Solo trilogy also.
That, at least, is the buzz suggested by a New York daily news story that broke Monday. Actor Alden Ehrenreich, the 26-year-old tapped to direct the as-yet-untitled Han Solo movie, has signed a three-picture contract with Disney. The point of the contract, according to the Daily newsis to lock the actor in if the first Han Solo movie "scored gold at the box office."
Is there really any doubt that the former will do well? It's in solid sounding hands for now, as screenwriter legend Lawrence Kasdan has completed the script with his son, John's writing help. Directing duties are handled by nerd directing super duo Chris Miller and Phil Lord (The LEGO movie, Clone high). Principal shooting for the 2018 film will begin in January. Like Kasdan the LA times in December, the first Han Solo movie will portray the famed outlaw in his early twenties, and it sounds like classic stuff from the origin story. "What was [Han] like before he hardened?" Kasdan told the paper. "Before he had some setbacks? Before he donned this cynical coat? What brought him there?"
That said, this is Disney, which means Ehrenreich could also sign a contract that paves the way for a Marvel-esque smorgasbord of interlocking, universe-driven movies. Who knows, maybe there are even a few holiday specials.