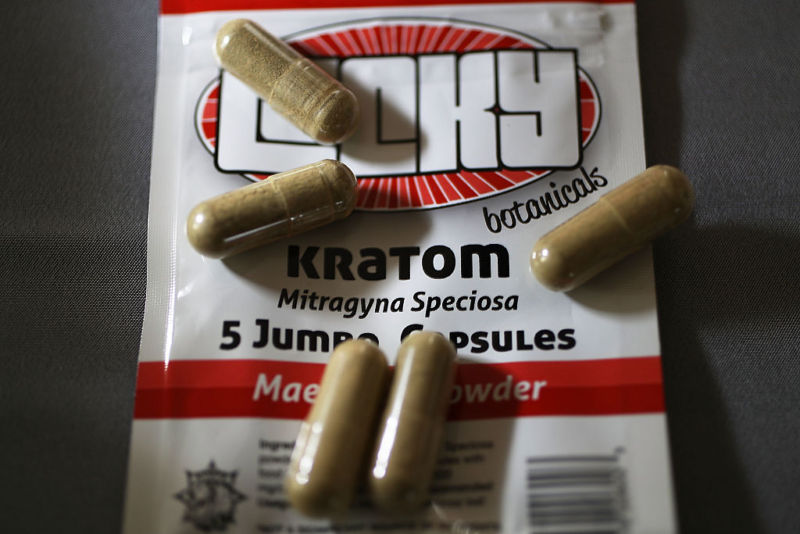 As of today, the U.S. Drug Enforcement Administration is free to list a popular herbal supplement called kratom as a Schedule I controlled substance. This would put kratom in the same lineup as heroin and making its sale and use a felony. But in statements to the press, the agency said it has no timetable for the official listing of kratom – it could be next week or more – leaving users on the edge of their seats.
Since the DEA announced its plan to ban kratom late last month, thousands of users have been frantically trying to reverse the decision and buy up as much of the drug as possible. Users claim kratom, or Mitragyna speciosa, a tree in the coffee family, is effective in treating chronic pain, as well as depression, anxiety, PTSD, and other conditions. The main active ingredients in kratom are mitragynine and 7-hydroxymitragynine, which can interact with opioid receptors in the brain. While the data to support medical use of the plant is sparse, users firmly believe that it is a lifesaver, helping them stop deadly and all-too-common opioid addictions.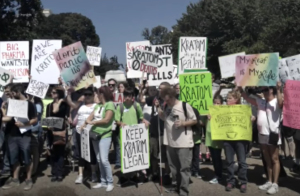 Since late August, more than 140,000 people have signed a petition asking the Obama administration to stop the DEA from banning kratom. On Sept. 13, hundreds marched in front of the White House, hoisting signs reading "Kratom Saved Me" and sharing personal stories about how the drug helped get them off opioid painkillers.
Their efforts caught the attention of lawmakers. Last week, 50 members of the House of Representatives signed a letter to the DEA urging the agency to defer kratom as Schedule I until it can gather more information from the public and researchers. The letter, led by Mark Pocan (D-Wis.) and Matt Salmon (R-Ariz.), cites ongoing research into the use of kratom as a treatment for opioid withdrawal. "The DEA's decision to place Kratom as a Schedule I substance will put an end to federally funded research and innovation surrounding the treatment of individuals suffering from opioid and other addictions – a significant threat to public health," the statement read. letter. Such a list of a potentially useful drug should not be rushed, state lawmakers.
Now a similar letter, written by Senator Orrin Hatch (R-Utah), is circulating the Senate collecting signatures.
Part of Congress' objection to the DEA's ban is the agency's handling of it. Typically, listing a drug involves a lengthy review, with input from the Food and Drug Administration and the public. But in this case, the agency made a unilateral emergency decision based on the view that kratom represents a "public health crisis." The emergency action means the DEA can temporarily add kratom to its Schedule I drug list. And in two or three years that temporary listing could become permanent. The agency based its emergency action on increasing imports of kratom, as well as the drug's opioid-like effects and addictiveness. According to the DEA, U.S. poison control centers received 660 calls about kratom use between 2010 and 2015.
But lawmakers, users, and some scientists question the DEA's claim that kratom poses a critical threat. They point to anecdotal information that it helps people come off opioids. Critics also note that U.S. poison control centers receive millions of calls, often about laundry detergent and prescription drugs.
Editor's Note: This post has been updated to correct the time frame of the Poison Center's 660 calls.