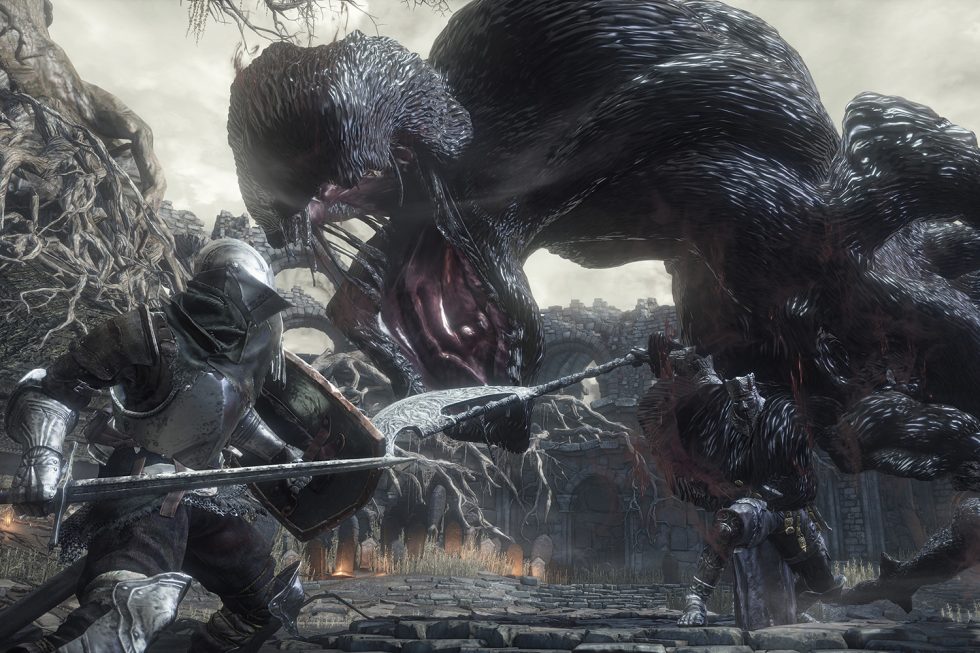 People don't seem to get enough punishment. That's what the more than 10 million sales of the Dark souls series and Bloodborne say.
But if Dark Souls IIIWith the release date of April 12 approaching (or March 24 if you're lucky enough to live in Japan), questions remain. As much as fans can consider each of the Souls games as unique crystalline ornaments of thrilling action role-playing game, all four are quite similar. And as Ars discovered last year at Gamescom, Dark Souls III goes in about the same direction. That's not necessarily a bad thing, of course – after all, these are fine games with a large and enthusiastic fan base – but I wonder if there's anything in them Dark Souls III that could attract people who have not yet got a taste for the work of developer FromSoftware.
Even before I get into the game – of which I played the first four hours – the creaky face models, obscure expositional cutscenes, and 90s UI are remarkably familiar. Just like the images, which carry the dark style of the earlier Dark souls games, albeit with some of the visual brilliance and sharpness seen in them Bloodborne. However, what seals the deal is the 30 minutes I spend trying to kill the first boss, during which I feel the familiar desperate stress bubble of a good Dark souls fight to the brim before the inevitable happens and the game, in blood red letters, says "You Died."
And we're back. Suffice to say, if you've tried it before Souls games before and ended up turning off your console or flinging a controller across the room in a fit of rage, never to return, I'd advise you to give Dark Souls III a miss. For those who want to endure, there are some changes this time around, with a lot of influence from the PS4 exclusive Bloodborne found its way.
There is an important thematic distinction between the two games, in that where Bloodborneits roots are in horror, Dark soulsare in high fantasy. Hidetaka Miyazaki, Director of the First Dark souls and Bloodbornetells Ars in an interview, referring to the castle town of Lothric, one of Dark Souls IIIearly areas.
However, battles do gain some Bloodborne. In Dark Souls II, even the faster character classes start out as sloth-like, lumbering things, taking time to recover from even a simple roll. It's a reminder that you're in a world where you shouldn't be able to survive. That's why timing is everything. Bloodborne speeded things up, turning fights from a case of "wait and react" to a more direct series of reactions. Aggression paid off because you could recoup lost health with quick successive hits on your enemy, and there were no shields to fall back on anyway.
Dark Souls III has something of the speed of Bloodbornebut loves the shields Dark Souls II, sitting in a happy middle ground. Realizing that I only had four hours to play with and that – despite playing these games for hours on end – I'm not very good at it, I played like the knight. He's not a "speed class" character, but he still lets you run away from enemies quickly and isn't subject to the kind of sluggishness you see in Dark Souls II. This is good news for those frustrated by the slower pace of the earlier games.