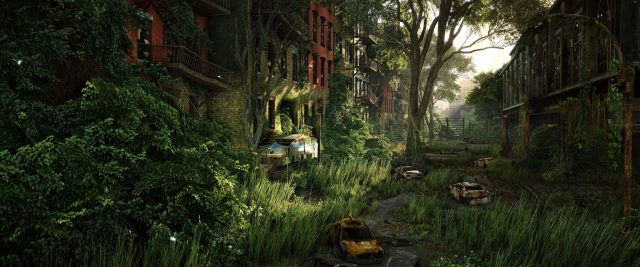 CryEngine, the Crytek-developed game engine used by a number of major games, including Crysis, Home front: the revolution, Ryseand Star burger, now officially supports Linux. As a nice side effect of Linux support, CryEngine now has a full OpenGL rendering implementation as well.
Official Linux support has been added to CryEngine version 3.8.1. Lots of other goodies have also been added, including: support for Oculus Rift (and a demo level for developers to learn from); voxel-based volumetric fog; and 8-weight GPU vertex skinning.
In May last year, Crytek moved from CryEngine to an "Engine as a Service" model, available on Steam for around £7/$10/€10 per month. Unreal followed suit in March 2015, making Unreal Engine 4 free, but with a 5 percent royalty on sales of more than $3,000 per product per quarter. The Unity engine was free for smaller developers for many years, and Unity 5.0, released in March, followed suit (although there is a "pro" version that costs $75 per month).
While it's far too early to even contemplate the idea of ​​Linux potentially becoming a viable platform for gaming, CryEngine's support could be a major win for Valve's Steam Machines, which are expected to release in November. Unity already supports Linux and Unreal Engine seems to be working on adding official support.
With plenty of next-gen Unity, CryEngine, and Unreal games lurking around the corner, there's a very real chance that some of them will officially support Linux. Upcoming CryEngine games like Home front: the revolution and Star burger have already announced support for Linux, but we're still waiting for what (if anything) will be a major launch title SteamOS/Steam Machines in November.