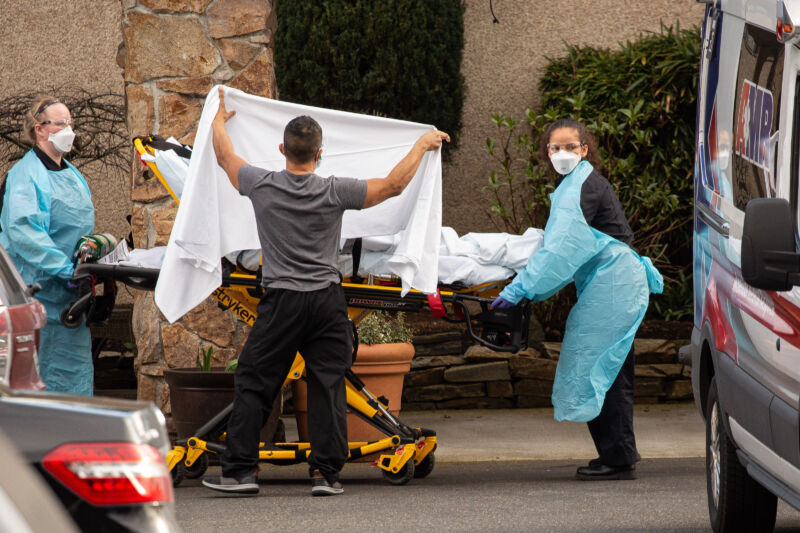 As intensified testing for COVID-19 by individual US states reveals hidden cases, disease transmission and deaths, officials at the Centers for Disease Control and Prevention are urging citizens to do their part to stop the spread of the virus. new virus, including taking a longer break from their daily lives.
"You may need to take a break from your normal daily routine for two weeks," said Dr. Nancy Messonnier, director of the CDC's National Center for Immunization and Respiratory Diseases, in a briefing Tuesday.
At the time of this story being published, at least 118 cases of COVID-19 and nine deaths had been reported in at least 12 states in the US. Of those cases, 48 ​​are in repatriated citizens, and the rest are a mix of travel-related, travel-related, and community-distributed cases. All the deaths have occurred in Washington state, where the first US case was discovered. Many of the cases in the state have since been linked to an outbreak at a skilled nursing home in King County called Life Care.
Globally, the COVID-19 epidemic has reached about 92,000 cases and more than 3,100 deaths. Although most cases and deaths have been reported from China so far, the daily number of new cases in China has been steadily decreasing. On Monday, nearly eight times more cases were reported outside of China than inside (1,598 cases outside versus 206 from China).
The explosion in cases outside China is largely caused by outbreaks in South Korea (more than 5,100 cases), Iran (more than 2,300 cases) and Italy (more than 2,000 cases). Iran reported more than 1,000 new cases in the past 24 hours.
"What's happening in the United States now could be the start of what's happening abroad," said Dr. Messonnier during the press conference. "We will continue to maintain an aggressive national stance of containment – as long as it is practical. That said, you could see some local communities taking specific actions to reduce the disease."
Those specific actions could include closing schools, canceling events and large gatherings, and isolating people in their homes.
Under fire
While state and local communities will make their own decisions about mitigation efforts, Dr. Messonnier that individual actions can determine how this will play out in the United States. She urged people to practice good hygiene and stay home if they are sick. If you have symptoms of COVID-19, mainly including fever, dry cough, and difficulty breathing, talk to your health care provider by phoneshe said.
During the rest of the press conference, Dr. Messonnier to evade questions about the CDC's response to the outbreak. The agency has come under extreme criticism for its staggering COVID-19 testing, which has delayed case detection. The CDC has had unspecified technical issues with the tests that have been slow to resolve. A recent report in Axios suggested the kits may have been contaminated, which Dr. Messonnier was only one possible explanation for the problem.
The CDC has also been criticized for giving health care providers seemingly limiting recommendations about who should be tested. That is, the agency recommended that health professionals primarily test people with travel or known contact with a case. Some health officials said the guidelines prevented them from testing sick patients who had COVID-19 symptoms but didn't meet those criteria.
The CDC has denied that it limits testing in this way. In a previous statement emailed to Ars, a CDC press officer noted that "CDC Guidelines for Individuals Under Examination (PUI) for whom testing is indicated contains a sentence that permits testing if a patient does not meet the specific test criteria, but for whom the clinical suspicion of COVID-19 is high."
In the remainder of today's briefing, Dr. Messonnier to questions about testing issues in general with, "What we really need to focus on right now is where we are now."
She was also asked whether she can speak freely about the outbreak or whether the Trump administration is limiting her comments. She didn't directly respond to the question, but only said that during this outbreak, the CDC "has been very open and able to answer a lot of different questions."