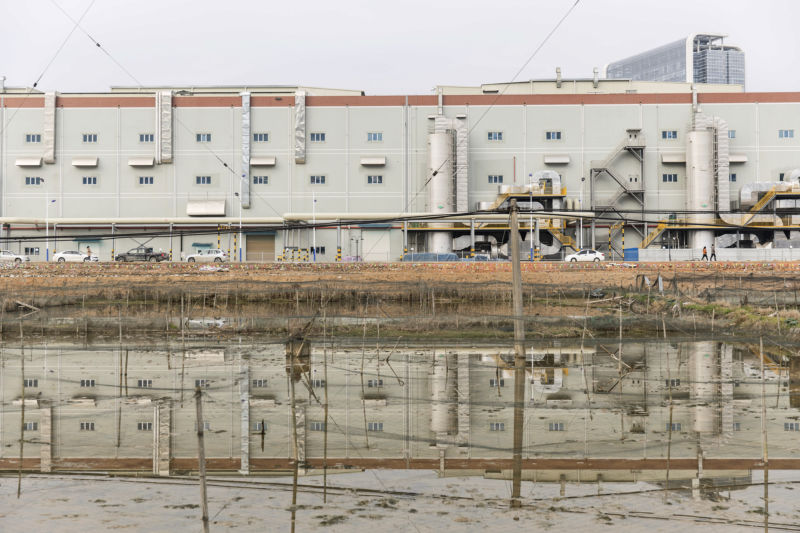 A Chinese battery company called Contemporary Amperex Technology Ltd (CATL) has chosen a site in East Germany to build a battery cell factory that will help the country's major automakers build more and more electric vehicles.
Volkswagen Group, BMW and Daimler have all set goals to make and sell more electric vehicles in the coming years, but it has often proved elusive to achieve the economy of battery supply.
According to Agence France Presse (AFP), German Chancellor Angela Merkel will meet Chinese Prime Minister Li Keqiang in Berlin today. Reuters notes that the Chinese Prime Minister will participate in a signing ceremony in connection with the decision to build a CATL plant in Erfurt, a city in Germany's Thuringia province.
On Monday, BMW also announced it would buy €4 billion ($4.7 billion) worth of battery cells from CATL, which already has factories in China. €1.5 billion ($1.7 billion) of BMW's purchases would be made in the EU and €2.5 billion ($2.9 billion) would be made in China. BMW's China-based purchases reflect global market trends: China already consistently outperforms most other countries in EV purchases per year. And BMW already has car production facilities in the country due to the fact that, until recently, foreign car makers had to partner with Chinese factories if they wanted to sell cars in China or otherwise faced high tariffs. China recently decided to phase out that policy, favoring electric vehicles.
The Chinese company will provide the cells for the electric Mini and for BMW's upcoming 'iNext' electric limousine, slated for production from 2021," AFP noted.
AFP and Reuters both reported that Volkswagen has also signed a deal with CATL to buy batteries for electric vehicles, although the size and scope of the deal is unclear. However, we know that CATL, along with Samsung and LG Chem, is expected to supply Volkswagen with $25 billion worth of batteries.
According to AFP, German business newspaper Handelsblatt reported that Daimler is also considering a purchase agreement with CATL. Daimler has already spent significant amounts on the construction of lithium-ion batteries in Germany. CATL's cells would probably be assembled into full batteries in such a factory.
The move of CATL to the German car market does not come too soon. Volkswagen has promised several countries to build more electric vehicles in the wake of the global diesel scandal in which millions of diesel cars emit more nitrogen oxide than legal limits. The company flirted with building its own batteries and reportedly tried to secure a contract for cobalt, an important mineral for lithium-ion batteries that comes mainly from conflict zones in the Democratic Republic of Congo. However, no deal was struck.
Bloomberg reports that Germany's major automakers have been reluctant to spend huge amounts of money on building battery cells for electric vehicles competitively, while Chinese companies may be able to beat them. Tesla is one of the few auto companies to have devoted significant resources to the design and supply of batteries at the Gigafactory in Sparks, Nevada.
Bosch, a German auto parts supplier that partners with major automakers, recently decided not to continue developing and manufacturing battery cells due to intense global competition, Bloomberg reported.