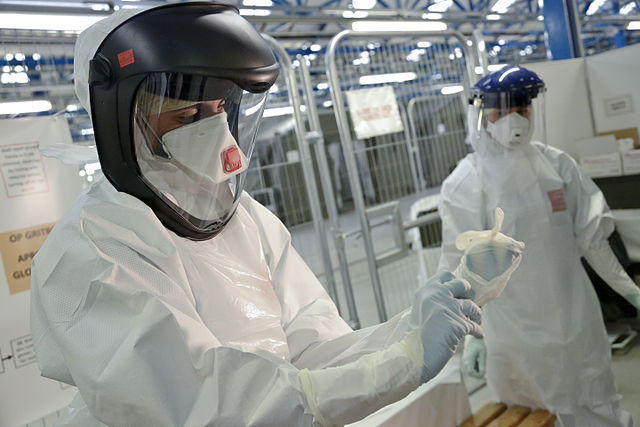 Things are not going well for two of the country's top health agencies: the National Institutes of Health and the Centers for Disease Control and Prevention.
Tuesday, USA today reported that the CDC has repeatedly faced classified federal sanctions for mishandling bioterror pathogens in several of its labs. The report, which came about only after USA Today won an appeal on the Freedom of Information Act, reveals that the CDC is one of a handful of facilities to have a lab suspended after serious safety violations were found. The CDC acknowledged after the FOIA call that its labs have run into trouble six times with federal regulators for unsafely handling bacteria, viruses and/or toxins considered potential bioterror weapons.
The agency declined to disclose the specific labs and most of the bioterror agents involved in the accidents, citing safety concerns and the federal Bioterrorism Act. However, it vaguely described things like "shipping falsely killed pathogens from selected agents to entities not cleared to receive them" and storing potential bioterror weapons in "unregistered" areas within CDC laboratories. The CDC said one of the incidents involved the Japanese encephalitis virus, which can cause deadly brain inflammation. The agency was quick to note that the virus is no longer considered a potential bioterror weapon by the government.
Five of the six run-ins with federal regulators have been resolved after corrective actions were taken, the agency said. One enforcement case remains open. However, the CDC said all cases were not cause for concern. "None of these violations resulted in a risk to the public or illness to lab workers," the agency said.
Unfortunately, the same cannot be said for issues found at the NIH. An external review of the NIH Clinical Center found "substantial operational problems" and concluded that patient safety had become "subordinate to research requirements." This is according to a report from the Washington Post, the review has led to a leadership shake-up at the hospital, including the firing of 22-year-old director John Gallin. In its place, the agency will install a leadership structure similar to that of other modern hospitals, including a general manager and a medical director.
The NIH is currently seeking candidates to lead the 240-bed clinical center, which the bureau says is the largest hospital in the world dedicated to research.
The review of the facility was initiated last June after an inspection revealed fungal contamination in materials made to be injected into patients.