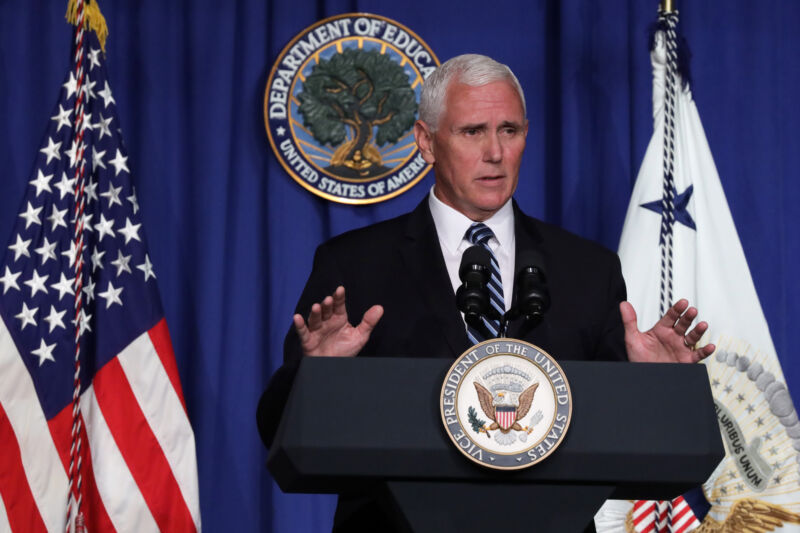 The U.S. Centers for Disease Control and Prevention will not release new guidelines this week about reopening schools, contrary to recent comments from officials in the Trump administration.
A CDC spokesperson told NPR in an exclusive release that new documents would be released sometime before the end of the month. The delay comes amid intense national debate about reopening schools and how to do it safely.
Vice President Mike Pence announced on July 8 that the agency would release new documents this week that would better guide schools in their efforts to safely reopen classrooms closed due to the COVID-19 pandemic — which continues to affect much of the world. overruns the US. That announcement came just hours after President Trump rejected the CDC's current recommendations in a series of tweets, saying "very heavy and expensive† He also threatened cut funding of schools not opening for the November elections.
"Well, the president said today, we just don't want the guidance to be too strict," Pence said at a news conference shortly after the tweets. "And that's why CDC is releasing a new set of tools next week: five different documents that will provide even more clarity about guidance in the future."
The next day, CDC director Robert Redfield tried to make it clear that the new documents would not contain new or revised guidelines.
dark updates
"Our guidelines are our guidelines," Redfield said in an interview with ABC's Good Morning America. "But we're going to provide additional reference documents to help communities trying to open K-through-12s… It's not a revision of the guidelines; it's just to provide additional information to help schools use the guidelines we put forth."
Existing guidance documents offer recommendations for reducing the risk of disease transmission and reducing physical distancing in schools, such as keeping desks five feet away, wearing masks, varying arrival and departure times, and letting children eat lunch their desks instead of in a cafeteria. They also note that schools may consider closing for extended periods if there is "significant community transmission" of COVID-19 in the area.
Redfield described the current guidelines as a "portfolio" of recommendations that includes a "spectrum" of strategies to reduce the risk of spreading COVID-19 in schools, stressing that they were never intended to be "prescriptive". would help each school district adapt their own strategies, potentially allowing them to choose which individual measures to follow.
Speaking in Louisiana on Tuesday, July 14, Pence again said he expected Redfield and the CDC to release the new documents "later this week."
"But just to be very clear," Pence continued, "we don't want CDC guidance to be a reason people don't reopen their schools … we will respect any decisions that are made."