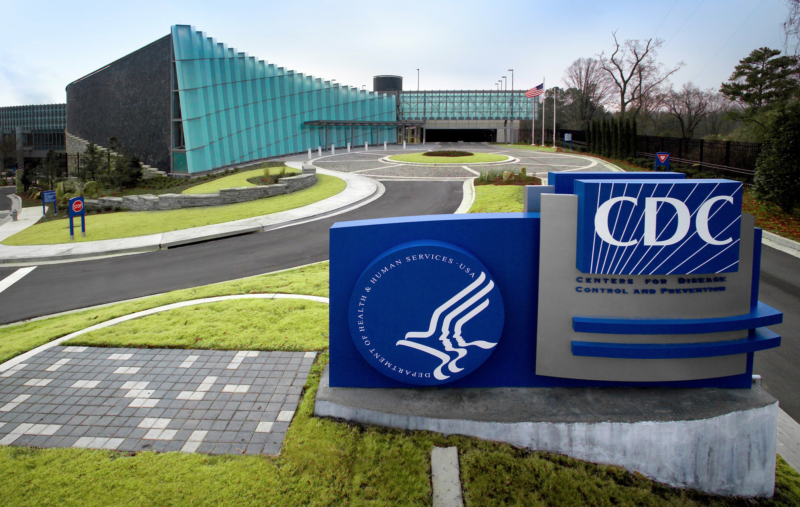 The Centers for Disease Control and Prevention has abruptly and quietly canceled a scientific conference on climate change and health E&E News. The conference was originally scheduled for February.
The conference had been months in the making and was designed to bring experts and stakeholders together to discuss the latest evidence of and solutions to health risks posed by climate change. But according to E&E, the CDC suddenly canceled the summit shortly after Donald Trump's election. The agency notified speakers and participants in a terse email, which provided no explanation. The email stated that the summit may be moved later in the year.
Former CDC officials and conference speakers were quick to make political connections. They noted that President Trump called climate change a "hoaxand has vowed to dismantle "harmful and unnecessary" climate change policies.
The former officials also pointed out that the CDC has a history of avoiding politicized issues, such as gun violence research and reproductive health.
A previously scheduled speaker for the conference, Edward Maibach, director of the Center for Climate Change Communication at George Mason University, told the Washington Post in an email he feared the agency was censoring itself for fear the new government would cut their funding or retaliate. Maibach said the agency should instead stay firmly on the side of established science and not set a precedent by bowing to political pressure.
He wrote:
I don't know why they canceled the meeting, but I do know that the meeting was important and should have taken place. Politics is politics, but protecting the health of our citizens is one of our government's most important obligations to us…Climate change is bad for America and bad for the world in so many ways. One of these ways is that it is already damaging our health and is likely to get much worse in the coming decades unless we take action. As the nation's public health agency, we need CDC to be fully engaged in protecting our health from climate change.
A 300-plus-page government report last year highlighted ways climate change poses a significant threat to the health of the American people. These include: encouraging extreme weather events, such as heat waves, which can kill millions; increased spread of infectious diseases by vectors, such as ticks and mosquitoes; deteriorating air quality; and adding stressors to our mental health and well-being.
To update: In an interview with the AP, Dr. Georges Benjamin, executive director of the American Public Health Association, which co-sponsored the conference, called the cancellation a "strategic retreat." The organizers were not told by the administration to cancel the conference. They did this on their own with the intention of averting a possible last-minute cancellation or other repercussions from the administration, which may not approve of spending resources on climate change science. "They decided the better part of courage was to quit and regroup" until the new leadership could weigh in, said Dr. Benjamin.