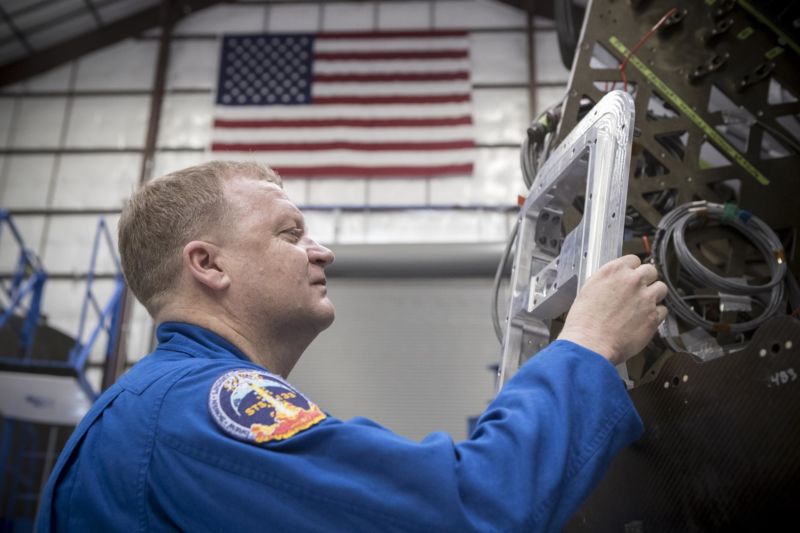 Almost since the commercial crew program began in 2010, the old and new titans of the aerospace industry have been locked in a race for the launch pad. Boeing, with five decades worth of aerospace contracts, represented the old guard. Founded in 2002, SpaceX offered a new, leaner way of doing things.
Over the years, as other participants in the commercial crew program dropped out, Boeing and SpaceX stayed on track to take American astronauts into space. It hasn't been easy for either company or for their sponsor, NASA. The space agency has only led the development of four spacecraft that put humans into orbit, and three of those programs came in the 1960s, with the fourth and final vehicle in the 1970s: the space shuttle.
As both companies tried to climb this steep learning curve, they missed deadlines. An original 2015 deadline melted away after some key members of Congress funneled money for the commercial crew program into other NASA programs, most notably the Space Launch System rocket. But in recent years, Congress has fully funded the efforts of Boeing and SpaceX, telling them it would bring flights in 2017.
Last year came and went, however, and now one of the biggest questions facing the US space community this year is whether the commercial crew program is finally taking off. On Thursday, NASA released a little bit of new information, with target dates for test flights, both manned and unmanned.
New schemes?
Under the new schedule, Boeing will conduct an unmanned test flight of Starliner in August and a second flight with astronauts in November. SpaceX is also scheduled to fly a demonstration flight of its Dragon in August, followed by a crew mission in December. The dates for Boeing in the updated schedule are the same as about a year. SpaceX has slipped to the right for several months.
On Thursday, key figures from both Boeing and SpaceX spoke at a meeting in Houston, The Academy of Medicine, Engineering & Science of Texas. Boeing's deputy manager of Boeing's commercial crew program, Chris Ferguson, said the company is still on track for flights this year. SpaceX President and Chief Operating Officer Gwynne Shotwell said the same thing.
During her comments, Shotwell also acknowledged that the new schedule released by NASA will show the companies "straight-ahead" for flights this year. While stating that neither company is racing to the launch pad, Shotwell did say, "We're both pretty competitive in who's going to get astronauts to the space station first."
After the presentations, Ars had the opportunity to interview Ferguson about the launch schedules. (A similar request for an interview with Shotwell was denied, and she did not address the schedule slippage in her comments. Later, a company spokesperson said: "SpaceX continues to focus on 2018 for its first demonstration missions with and crewless under NASA's Commercial Crew Program In 2017, significant progress was made with the production, qualification and launch of Crew Dragon – one of the safest and most advanced manned spaceflight systems ever built – and we are poised to hit the additional milestones needed to launch our demonstration missions this year.")
When asked about the new data released by NASA, Ferguson noted that Boeing's schedule had not changed. "Boeing stayed a bit," he said. "I'm not going to speculate why things moved around them. And I wouldn't read too far where they moved. I believe, and take this as a belief, this may be NASA's interpretation of where they think commercial carriers will launch.
As for Boeing's schedule, Ferguson said the company has three key tests for the crew's maiden flight: a pad abort test in May or June, a service module hot-fire test to test the performance of the three various classes of vehicle to control thrusters, and finally the unmanned flight test to the space station later this summer. If all goes well, Boeing can launch humans by the end of this year.
"When we set up and establish a schedule, we build a success-oriented schedule," Ferguson said. "We tackle problems as they arise. I don't think the intention is to cheat or anything, but the scheme is based on success. If we have good success from now on, you will see some launches this year."
2019, maybe
Aside from NASA's public schedule, a key indicator of the agency's confidence that human launches are really imminent is a public announcement of crews for the first Starliner and Dragon crews. NASA has designated four "commercial crew" astronauts — Robert Behnken, Eric Boe, Doug Hurley and Sunita Williams — but has yet to assign them to specific flights. Ferguson said such an announcement could come during the "spring season". (Another source told Ars that March is the earliest possible date for such an event.)
Leaders of NASA's commercial crew and International Space Station programs face several key questions when considering crews for the first human missions. SpaceX prefers two NASA astronauts to fly its first mission, but Boeing would like one NASA and one private astronaut (possibly Ferguson, a former space shuttle commander for NASA) to make the first Starliner flight. "That's what we expect, but it's not finalized at this point," Ferguson said of the public-private astronaut combination on the first Starliner flight. "There are a few balls in the air right now, a few different things at work."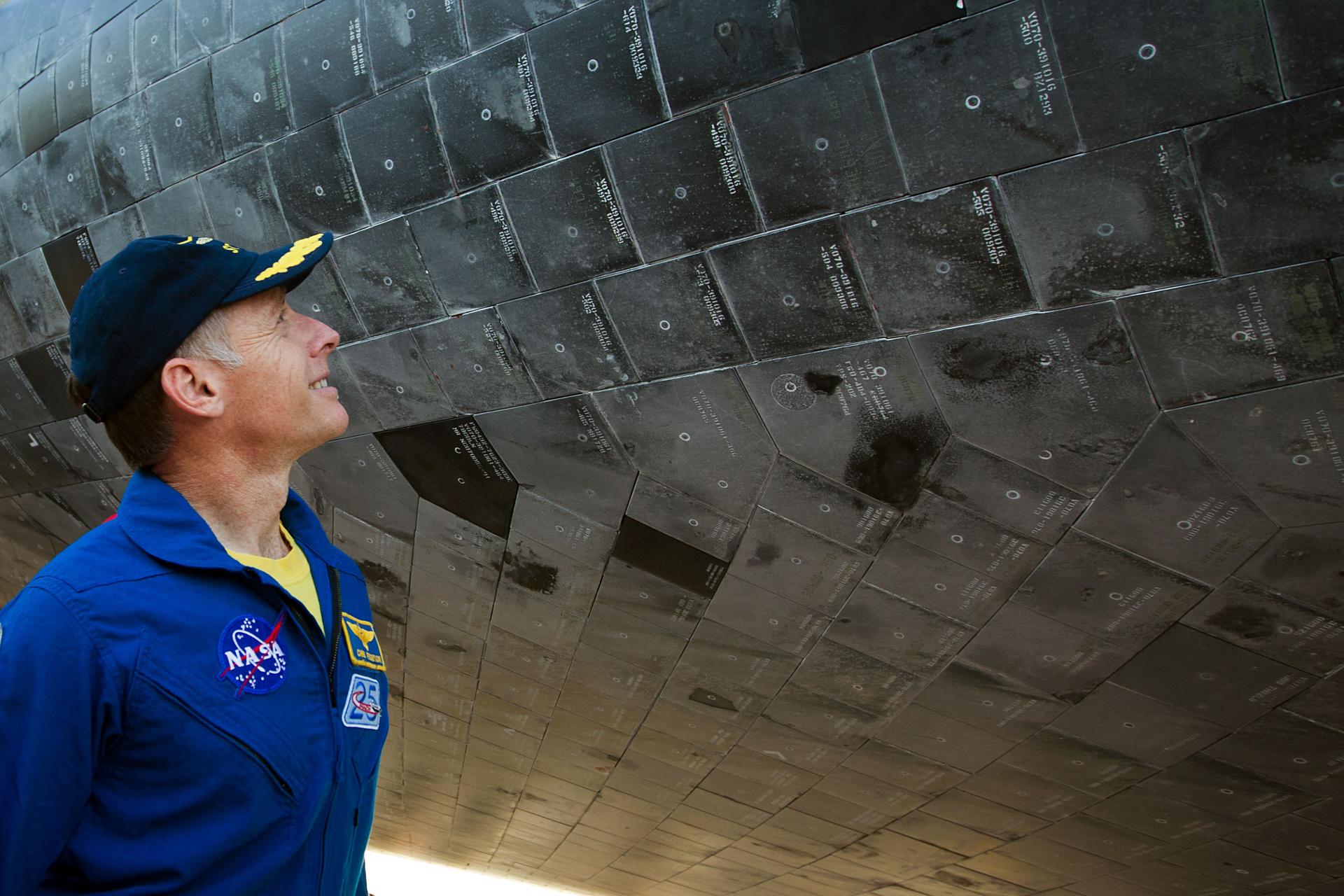 Further complicating matters is that, due to the limited availability of Soyuz flights in 2019, NASA may want the capacity to get more astronauts to the space station. Two sources, neither affiliated with Boeing or SpaceX, told Ars that the space agency is considering the unorthodox move of extending the crew's first test flights to the station so that the launched astronauts can stay aboard the station for a few months. , instead of making a flight to the orbiting laboratory and returning shortly after.
These sources also indicated that while the race between Boeing and SpaceX remains too close to call, NASA's change in schedules this week may be more than symbolic. Because of Boeing's long association with NASA, the space agency is in some ways more comfortable with the way Boeing does things, and the company could therefore be at least a few months ahead of SpaceX in the 21st-century race to space. . Aside from the optimistic public data, these sources also believe that the match will probably not be decided until early 2019, when the first commercial crew mission will finally start with people on board.