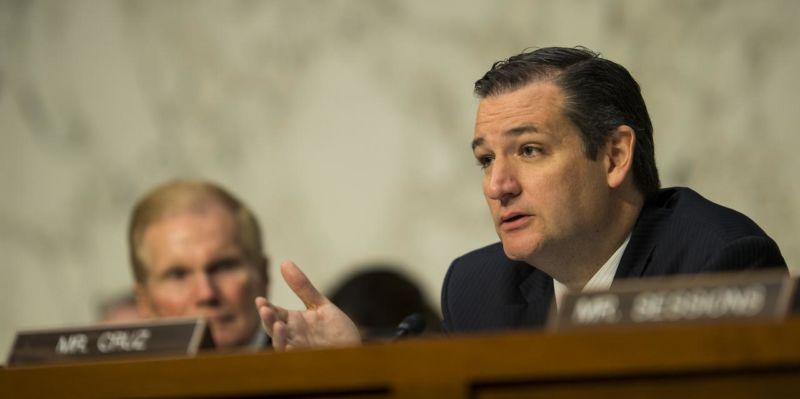 At one point on Wednesday afternoon, U.S. Senator Ted Cruz (R-Texas) turned to his Florida counterpart, Democrat Bill Nelson, and spoke of their mutual preference for continuing federal funding for the International Space Station through the 2020s. "Senator Nelson and I are on exactly the same line," Cruz said.
"Why couldn't we agree on many other pages?" ' Nelson joked in response.
The exchange took place during a hearing of the Senate Subcommittee on Space, Science and Competitiveness, which Cruz chairs, on the topic "Exploring the Future of the International Space Station: Governance Perspectives." More specifically, the Trump administration has said it will end NASA's direct support to the International Space Station by 2025. Wednesday's hearing yielded a bipartisan response from the Senate, with key members strongly opposing this plan.
The plan
NASA is eager to move from $3 to $4 billion a year in low-Earth ISS operations to a sustainable commercial market where NASA is one of many customers. This means that a private entity could take control of the space station (and pay the bulk of the bills) or several smaller commercial stations could take on the role of providing orbital intermediate stations.
Ultimately, almost everyone in the aviation community would like to see this happen, but there is widespread disagreement about how best to make this transition and how quickly it can realistically happen. The senators at Wednesday's hearing did not believe that 2025, a timeline pushed by Vice President Mike Pence, was a realistic date for such a transition. (NASA, a White House agency, must advocate for the president's plan, even if many there don't support it).
During his interrogation, Cruz made no secret of his parish concerns. He asked NASA's William Gerstenmaier, the agency's chief of human exploration, how the end of the station would affect Houston's Johnson Space Center. This center manages the International Space Station and houses the cadre of flight controllers who monitor the health of the vehicle and keep it airborne. In reality, the government's decision would likely be devastating, but Gerstenmaier argued that commercial interests might help the space center.
the recoil
While both Cruz and Nelson certainly want to protect jobs in Texas and Florida, the panel's other witness has given strong testimony that undermines the government's plan. "To be fair, the scant commercial interest shown during the station's nearly 20-year operation gives us pause on the agency's current plan," said NASA Inspector General Paul Martin.
In both his testimony and in response to questions, Martin expressed concern about NASA's International Space Station Transition Plan, which the agency released publicly early this year. The plan made "too optimistic" assumptions about the importance of private companies doing business in low-Earth orbit and the cost of operating there, he said.
For example, Martin noted that a study relied on by NASA estimated that the cost of sending a human into orbit and back in 2025 would be $20 million. This seems far too low considering the current cost of a Soyuz seat to the station is $84 million. While commercial crews have the potential to reduce these costs, neither Boeing nor SpaceX are likely to cut these costs anytime soon.
Both Cruz and Nelson hammered the White House Office of Management and Budget as the invisible hand behind the 2025 date, saying it forced the premature end of yet another NASA program. No one from the White House budget office was on the panel to defend it. If someone had, they probably would have said that with several commercial companies showing interest in low-Earth orbit stations, it would be wise to at least study how soon they can get into service and allow NASA to direct its human exploration program into deep space.