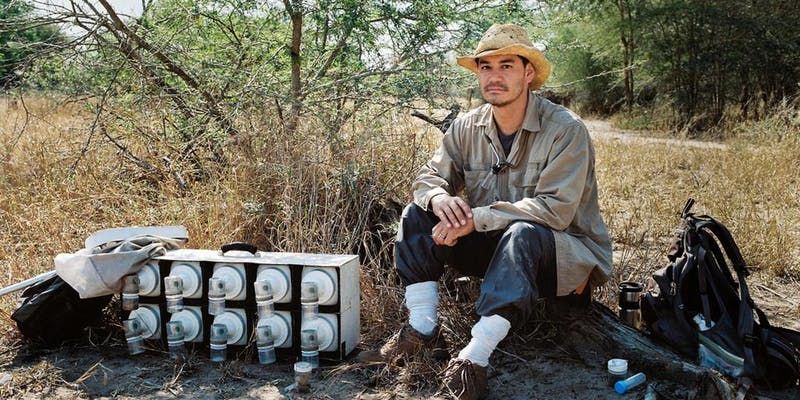 Ants are among the most hated insects on Earth and bees are among the most loved. But they have a lot in common. Most are social animals that live in huge beehives of workers who must constantly communicate with each other to gather food, care for young and build their nests. But how do they communicate? That's where Neil Tsutsui's work comes in.
Neil is the Michelbacher Chair of Systematic Entomology at UC Berkeley. He runs a lab that researches ants and bees – their ecology, their evolution, how they communicate and why they behave the way they do. He works both in the field and in the laboratory, studying chemical communication, behavior and the genetics of individuals, populations and species. Neil has experimented with influencing ant behavior using the insects' own chemical signals. He has just completed a study showing that California honeybees have recently undergone profound genetic transformations.
Join Ars Technica's Editor-in-Chief Annalee Newitz in conversation with Tsutsui during the next Ars Technica Live on May 9 at Eli's Mile High Club in Oakland. There will also be plenty of time for questions from the audience.
Tsutsui is also a member of the East Bay Regional Parks Advisory Committee and works on Backyard Biodiversity, a group that conducts citizen science projects to help people "discover the local biodiversity." Backyard Biodiversity projects include asking people to identify how many types of insects died in their backyard pools, as well as testing what kinds of "natural deterrents" (such as cinnamon) can stop an ant invasion.
Ars Live takes place every second Wednesday of the month at Eli's Mile High Club in Oakland (3629 MLK Way). Doors open at 7pm and the live footage is from 7:30pm to 8:20pm (make sure to get there early if you want a seat). Afterward, stick around for casual discussion, beer, and delicious food.
The event is free, but space is limited, so RSVP with Eventbrite. See you soon, Bay Area Arsians!
Can't get to Oakland? Never be afraid! Episodes will be posted to Ars Technica the week after the live events (view past events here).