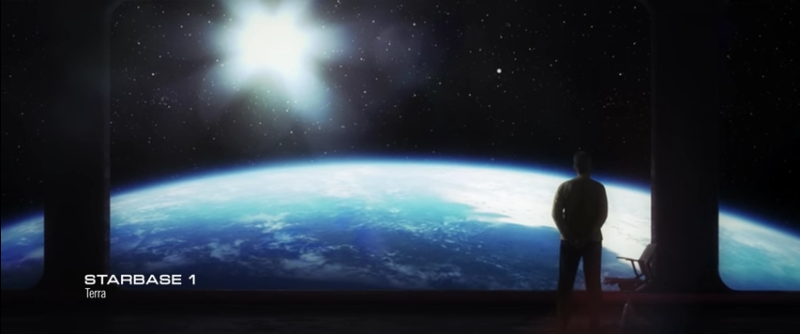 On Friday, the parties announced a settlement to end a contentious copyright lawsuit over a short film and a proposed feature-length film in the United States. Star Trek universe. The lawsuit was filed last year and includes: Star Trek fanfiction producer Axanar Productions, Paramount Studios and CBS.
The parties have not disclosed all the details of the settlement, which has been sealed from the public record. But a joint statement by Axanar and the plaintiffs noted that the defendants "acknowledge that both films are not endorsed by Paramount or CBS and that both works exceeded limits acceptable to CBS and Paramount with respect to copyright." An Axanar spokesperson told Ars Technica in an email "we are not paying anything" regarding the settlement.
The settlement also requires the fanfic producer to "make substantial changes to" axanar to resolve this dispute." According to a statement from Axanar, this includes turning the proposed feature film into two 15-minute short film episodes, which will be posted on YouTube without advertising and that would allow Axanar to earn revenue. The 20 minutes Prelude to Axanar may stay on YouTube.
Axanar Productions was founded after a while Star Trek enthusiasts have raised over $1.1 million on Kickstarter to create a high-quality feature-length Star Trek movie based on the story of Captain Kirk's hero, Garth of Izar. Axanar Productions, headed by Alec Peters, created Prelude to Axanar in 2014. The company hoped to release the full-length film in 2016, until Paramount Pictures and CBS filed a lawsuit for copyright infringement.
Axanar claimed the lawsuit was unexpected because CBS had a long history of condoning fanfiction Star Trek characters and names, especially since the project was supposed to be non-commercial, meaning the production company wouldn't try to make a profit by selling tickets, DVDs, or T-shirts.
Paramount and CBS argued that Axanar was trying to produce professional-quality work and objected to "professional commercial enterprises trading our proprietary rights."
A civil lawsuit was scheduled for January 31, 2017 after a judge ruled in early January that: Prelude to Axanar and the planned feature film could not avoid an infringement procedure based on a fair-use exception.
Last June, Paramount and CBS released a list of 10 rules for: Star Trek creators of fanfiction. The list includes regulations that movies should be no longer than 15 minutes and stories no longer than 30 minutes; uniforms and props must be "official merchandise"; and all movies must be family-friendly, with no profanity, nudity, drugs or alcohol.
As part of the settlement, Axanar agreed to assure Paramount and CBS that "any future" Star Trek Fan movies produced by Axanar or Mr. Peters will be in compliance with the 'Guidelines for Fan Films' to be distributed by CBS and Paramount in June 2016."
Paramount and CBS have released a statement saying that they "remain strong believers in fan fiction and fan creativity" and "will not object to, or take legal action against, Star Trek fan productions that are non-professional, amateurish, and otherwise compliant."
In a statement from Axanar, the company said: "Since the lawsuit began more than a year ago, we have expressed our desire to address the studios' concerns and our willingness to make the necessary changes as long as we reasonably fulfill our commitments to Axanar's more than 14,000 donors, fans and supporters, and we can do just that."
The statement continued: "Axanar Productions is made by lifetime Star Trek fans to celebrate their love for Star Trek. Alec Peters and the Axanar team look forward to sharing the Axanar story and working within the Fan Film Guidelines for future projects. During this process, we will continue to communicate with our fans and donors to ensure they are informed and engaged until we complete production."
List image by Axanar