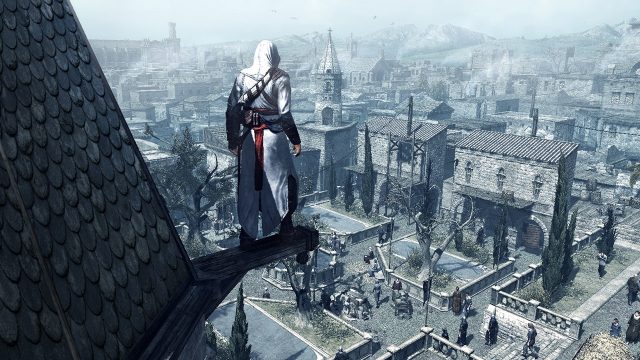 The hollow existence of Assassin's Creed as an annualized franchise may finally come to an end. It is a known fact that the series will not see another episode in 2016. But it looks like the hypothetical 2017 edition won't get an immediate sequel either. According to Gameindustry.biz, Ubisoft CEO Yves Guillemot said that "the goal is not to automatically return to an annual cycle, but not to return regularly."
"We can't say every year," he told investors.
Frankly, the news is a relief given the series' recent and rather dismal performance. Last year, Ubisoft CEO Alain Martinez stated quite bluntly that the sale of Assassin's Creed: Syndicate were hit by its hideous, bug-riddled predecessor Assassin's Creed: Unity. And while the games prior Unit all received decent scores, many were nevertheless criticized for their formulaic approach. Not even spin-offs Assassin's Creed: Chronicles were spared, with pundits describing the series as "uninspired" or "plain".
But really, though Assassin's Creed: Unity had some horrific bugs. Not only did it feature some absolutely degrading visual glitches (NSFL), it suffered from horrendous frame rates and the occasional tendency to drop players through the ground, among other things. The problems were so great that Ubisoft actually apologized for their existence, rather than simply cobble together hotfixes.
As such, it wasn't much of a surprise when Ubisoft revealed that the team would "step back and re-examine the Assassin's Creed franchise" and it's even less of a surprise to learn that the company is rethinking the series' release cycle. During the publisher's investor call, Ubisoft also revealed that it hopes to increase revenue by 60 percent by the end of its 2018-2019 fiscal year. There will be a strong push for multiplayer focused games, and their yet unannounced IP will be "multiplayer driven".