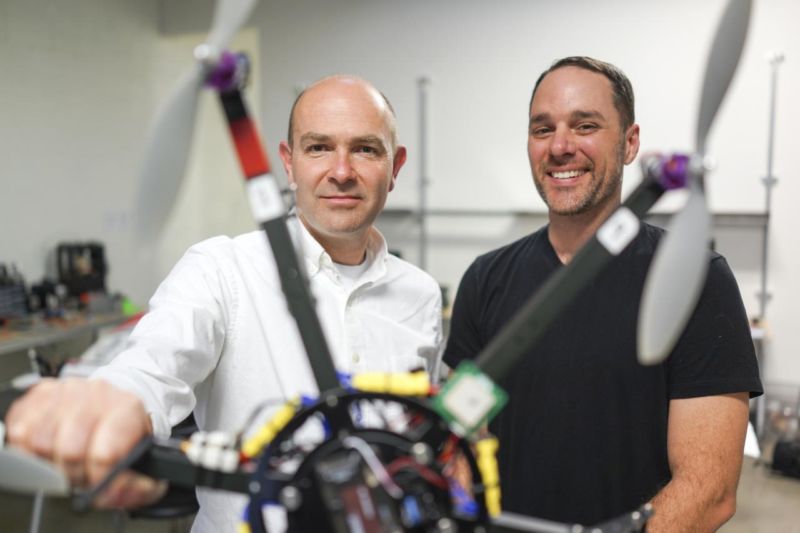 This week we bring a new episode of the After On Podcast here on Ars in series. Our guest was the editor-in-chief of wired magazine for twelve years, until he did something very unusual for an editor and started a high-profile venture-backed startup. In particular, 3D robotics, which played a really historic role in the rise of consumer drones (as a phenomenon that gets young players historical players).
Chris Anderson doesn't have the background you would expect from someone with his resume. For starters, he dropped out of multiple schools or failed when he was young. For another, he played bass for REM (and there's something of a twist to this fact – but you have to listen to our conversation to find out what it is). We'll be holding this interview in three parts this week. You can access today's episode through our built-in audio player or by reading the accompanying transcript (both below).
Today, Anderson and I begin by talking about his path from a bohemian layabout to studying computational physics at Berkeley, and finally to the pinnacle of the magazine world. Next, we discuss how a weekend Lego Mindstorm project with his kids led him to assemble a very early consumer-grade drone. Through this, he discovered the emerging realm of homemade drone makers. Their online community fascinated him and he quickly became a leader within that community.
The release of the first iPhone was a transformation for this community as it pushed accelerometers, sensors and other digital guts into mass production. This caused their prices to plummet and their accessibility to skyrocket. As the hobby went mainstream, so did the average garage drone maker's skill level. More and more enthusiasts wanted someone to just make their drones for them. And this created a fateful opportunity, which Anderson and I will discuss tomorrow.
If you liked my interview with Anderson, a full archive of my episodes can be found on my site or through your favorite podcast app by searching for the words "After On." The broader series is built around in-depth interviews with world-class thinkers, founders and scientists, and is usually very technical and scientifically heavy. Common topics include robotics, neuroscience, synthetic biology, genomics, astrophysics, and many more.
Finally, if you're curious about the latest episode in the main After On podcast feed, this week's interview with Yale primatologist and psychology professor Laurie Santos. Most of Santos' academic work has dealt with animal cognition. Then this spring she offered a course on the science and practice of human happiness, almost like an experiment. To her surprise, it became the most popular lesson in Yale's 300-plus year history. She has some fascinating things to say about happiness, as well as cognition in dogs and primates. I hope you qualify.
This special edition of the Ars Technicast podcast can be accessed at the following locations:
iTunes:
https://itunes.apple.com/us/podcast/the-ars-technicast/id522504024?mt=2 (May take several hours after publication to appear.)
RSS:
http://arstechnica.libsyn.com/rss
stitcher
http://www.stitcher.com/podcast/ars-technicast/the-ars-technicast
libsyn:
http://directory.libsyn.com/shows/view/id/arstechnica