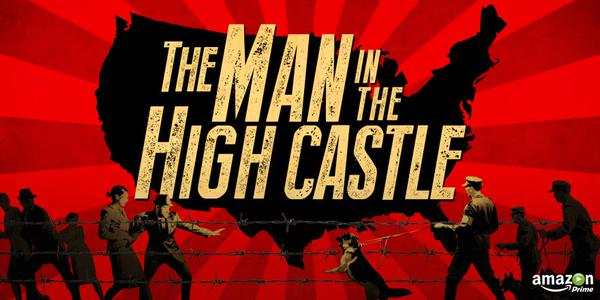 On Wednesday, Amazon's Prime Instant Video roster officially grew with five series plucked from the platform's "Pilots" public preview program. Among the series launching "later this year and in 2016" exclusively on the Prime platform is Amazon Studios' most ambitious series to date: The man in the high castlean adaptation of a Philip K. Dick novel.
The alternate reality sci-fi series, based on the 1962 novel of the same name, depicts a version of the United States having to deal with the Third Reich that won World War II. While the series lacks star power (unless you count DJ"TourQualls like a star), the pilot's production values, and the quality of writing (led by old X files writer Frank Spotnitz) overplayed it — and led to what Amazon has called "our most-watched pilot ever."
That series joins a mini-documentary series The New Yorker presentsdark middle-aged criminal comedy Angry dogs, and two kids' shows as Amazon Pilots' newest pickups. (If you're counting, that left a few other potential series in the dust, including the Jason Lee-led comedy Stretched and Leslie Bibb-led comedy Salem Rogers.) Amazon also took the opportunity to announce the return of the 2014 comedy Mozart in the jungle; the company has already made it clear that it is an award-winning series Transparent also returns for a second season.
The man in the high castle has the added benefit of being an executive producer success for Ridley Scott, which he certainly needed. His last chance at a digital series, exclusive to Xbox Halo nightfall, was so stilted and cheap we didn't even bother reviewing it; in fact, we wonder if the low quality was part of the reason Microsoft's TV series plans were scrapped last year.