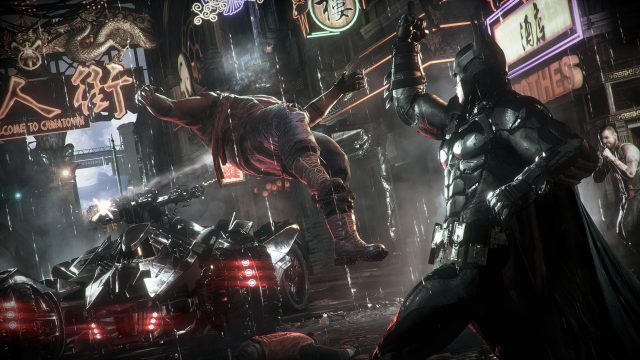 Warner Bros. announced the extremely buggy, hard-to-play PC version of Batman: Arkham Knight will return to digital stores in late October, nearly four months after it was taken down amid widespread reports of serious defects.
As many of you know, we released a major patch for Batman: Arkham Knight PC a few weeks ago," Warner Bros. writes in a Steam page update. "While significant performance improvements have been made to the game, the teams continue to work on the additional updates detailed in our previous post. We expect these updates to be ready by the end of October, after which the PC version will be available for purchase."
While most games today launch with a few bugs to be patched after release, the PC version of Batman: Arkham Knight was plagued with reports of stuttering, choppy frame rates, and crashes, even on high-end graphics cards. After Warner Bros. ignored the problem for a few days, Warner Bros. the unusual move to pull the game from Steam and suggested that affected players use Steam's refund policy to get their money back. "We really value our customers and know that while there is a significant number of players enjoying the game on PC, we want to do everything we can to improve the experience for PC players overall," the company said at the time.
A July Kotaku report cited anonymous sources within Warner Bros. which suggest the company was aware of the PC game's poor state months before its release.