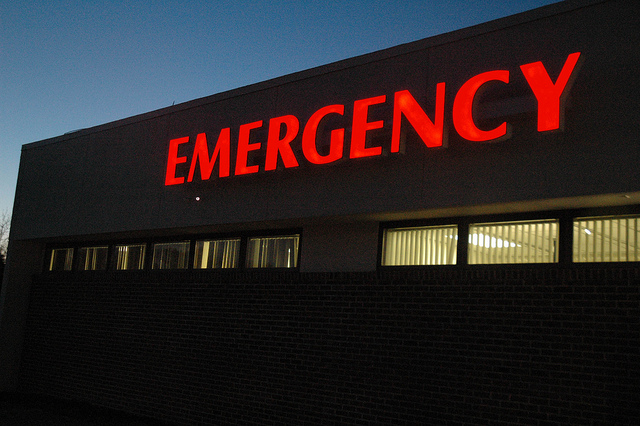 With digital traps in hospitals, there is no longer a need for personal injury lawyers to chase ambulances today.
According to Philadelphia public radio station WHYY, law firms are using geofencing in hospital emergency rooms to target ads on the mobile devices of patients seeking medical care. Geofencing can essentially create a digital perimeter around certain locations and target location-aware devices within the boundaries of those locations. Patients who unknowingly jump that digital fence can see targeted ads for more than a month, and across multiple devices, the outlet notes.
While reality may seem like an uncanny nuisance to some, privacy experts are sounding the alarm.
"Private medical information should not be misused in this way," Massachusetts Attorney General Maura Healey told WHYY. "Especially when it's been collected in secret without the consumer's knowledge — without the knowledge or consent."
Last year, Healey's office banned a digital company from using geofencing in state healthcare facilities after the company was hired by a Christian maternity counseling and adoption agency to use digital perimeters to target ads to anyone entering reproductive health facilities, including Planned. Parenthood Clinics. The goal was to ensure that "abortion-conscious women" were shown certain advertisements on their mobile devices while sitting in waiting rooms. The ads contain text such as "Pregnancy Help" or "You Have Choices," which, when clicked, directs them to information about alternatives to abortion.
Healey equated the move with digital harassment and successfully claimed it violated the state's consumer protection law.
Still, using geofencing in hospitals for marketing isn't necessarily illegal, and law firms and marketing agencies continue to be eager to put up their fences. Healthcare-related geographic targeting takes place nationwide, including Tennessee and California. Bill Kakis, who heads New York-based marketing agency Tell All Digital, told WHYY it was one of the fastest-growing segments of his company. He was recently hired by personal injury law firms in the Philadelphia area to focus on patients, for example.
'Does everyone in the emergency room need a lawyer? Absolutely not," Kakis said. "But people who need a personal injury attorney will most likely end up in the emergency room at some point."
Yet patients do not seem satisfied with the strategy. Joe Finnegan, of northeast Philadelphia, recently had a hospital appointment in the area. He told the news station that he would be furious if he got advertisements linked to his visit. "It should be your privacy as a patient," Finnegan said.