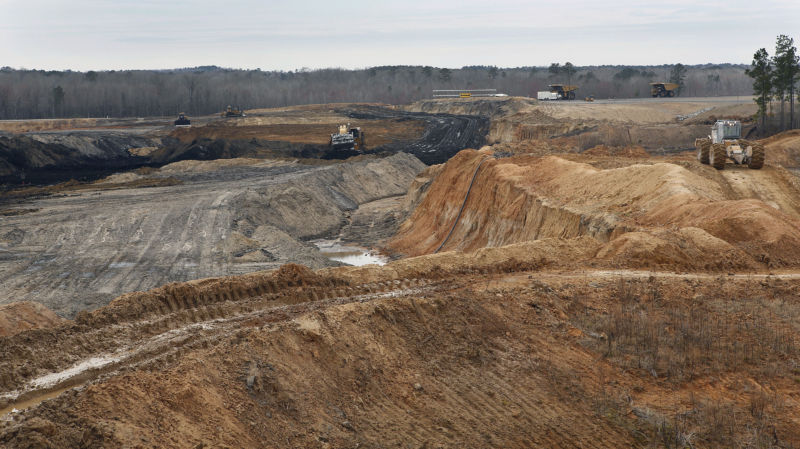 Southern Company and Mississippi Power announced Wednesday afternoon that they would be ceasing all coal gasification operations at a Kemper County plant and using plain natural gas instead. The decision comes after the Mississippi Public Service Commission (MPSC) recommended that the plant burn only natural gas, which is currently cheaper.
The Kemper County plant was supposed to be a state-of-the-art demonstration of the power of "clean coal," and despite a five-year delay and more than $4 billion over budget, Kemper was able to begin testing its coal gasification operations late last year. The plant used a chemical process of breaking down lignite into synthesis gas, or "syngas", which was then fed into a generator. The syngas burns cleaner than pulverized lignite. In addition, the emissions were captured by a carbon capture system and delivered to a nearby oil field to aid in oil recovery. That would reduce greenhouse gas emissions from burning lignite by as much as 65 percent, according to Southern and Mississippi Power.
But with just 200 days of gasification operations under way, Kemper identified more problems with his technology, including design flaws that caused leaks and ash buildup. Last week, the MPSC indicated it would refuse to allow Southern to raise rates to cover Kemper's continued gasification construction and maintenance.
Today it appears that Southern and Mississippi are taking the MPSC's recommendation seriously.
"Southern Company and Mississippi Power announced today that they are immediately ceasing start-up and operational activities related to the lignite gasification portion of the Kemper County Power Plant," the two companies announced in a press release today. "The facility will continue to operate on natural gas pending the decision of the Mississippi Public Service Commission on future operations."
The companies also said they "believe this is the right move to contain costs given the economics of the project and the Commission's intention to settle any Kemper related matters." including the future operation of the gasifier portion of the project."
In a statement (PDF), the MPSC said it would "proceed with its plan to issue an order regarding the future of the Kemper County facility at its meeting on July 6, 2017."